If you have any other information on Richard O'Sullivan,
click here
to add it.
What Happened To Richard O'Sullivan?
Below is information other people have submitted about Richard O'Sullivan...
All information on this page are the views and opinions of the submitter and do not necessarily reflect the views and opinions of BoredAtUni.com.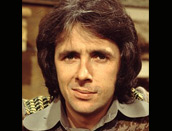 Errr.... Who? Star of TV shows "Me and my girl" and "Robin's nest"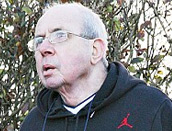 Check out Richard O'Sullivan in action...
Please note that messages containing statements regarding individuals may be removed at the request of the individual in question.
richard was making a film in colchester in the fifties and was staying at the red lion hotel at the time i was the very young house maid who served him and clive freeman the then producer of the film their early tea in bed. i think either dianan daws or belinda lee was in the film as well i think it was called secret of the mill not sure.
vicky
I am lucky enough to have a very nostalgic mother who brought me up with "Dick Turpin", "Robin's Nest" and "Man About the House". Such warm and silly humour that warms my heart. I'm 28 now and only a few days ago I enjoyed a Man About the House binge with my Grandmother, who agrees with me that the 70s truly was the best era of British comedy. I'm so pleased to have been introduced to Richard's work from a young age, I hope there are others from my generation who have experienced his comedy and grown to love it as much as I do.
Amy Turner
No information, but I wanted to say what a truly inspirational actor Richard was. My favourite role was undoubtedly Dick Turpin. As I come from York, I was raised learning the legends of Dick Turpin and Richard filled the role perfectly. I showed the DVDs to my daughters in the early naughtiest and they loved them also. My girls are now in their mid twenties and we still all enjoy getting together to watch episodes back to back.....I cannot think of many TV series now that would have the same impact. Thank you Richard for being a wonderfully, warm and funny man, you give me great memories of my childhood, memories of my time with my small children and also now that they are grown.
I wish you happiness and love always. X
Cheryl
Well I was lucky enough to attend the Corona Academy on Turnham Green, in 1952and3 and as a result I was in several productions with Richard and we were great friends in my time there. We were both in the giant Oscar winning production of Moulin Rouge, then Trouble In Store the first film for Norman Wisdom and shockingly in the Yellow Balloon, which bore an X certificate as a child was murdered in it, we had nothing to do with that! We also hid at Corona whenever it was elocution lessons with Mrs. Malone who always found us and I would be well pleased if Richard remembered me at all, but I am very proud that we were chums all those years ago.
John Stockwell
Richard you're one in a million, you could make the saddest person laugh. I was fortunate to have you at my wedding reception, you had my husband & I in fits.......it was held at the Corona. My sister Jackie & I were at the school the same time as you, my mother made all the costumes. I hope Richard life is good for you, you certainly have earned it. I'm in touch with John Stockwell, I know he loved to see you again. Love n hugs.
Linda Byatt
I was 8 years old when "Man about the house" came on screen.....now I am approaching 54 !!
Richard, you are never forgotton.
Sometimes life serves us unpalatable dishes.....sometimes we do things ourselves that bring us shame.....so we hide. No one is immune.
I remember a man who was hilariously funny and creative. You link me to a time that I would love to return to, were it possible. I say from my heart, THANK YOU and send my love for all the wonderful memories.....Rebecca X
Rebecca
James Martin
No info, Just wanted to wish Richard O'Sullivan Good' Health. I use to watch his series Man About the House and he was my favourite in it. A great guy.

Vicki
Vicki
I worked with Richard in the sixties he was a great guy then and now. he does a lot of work with charities and is still going strong
Bobby Hains
I don't have any new info about Richard, but enjoyed his series Man About The House and Robin's Nest. He is two years older than me (I'm 72yrs)

I've been reading the comments on this page and some people say they remember him as a child actor, but no-one mentions the 1956 film called, 'Jacqueline' which co-starred Richard when he was about 10yrs with John Gregson as his Father. I have just acquired this film on DVD-R which plays on my player, as I'm in Australia. It's a favourite film of mine.

He was also in a later film in the early 60s I think when he would have been in his early teens in 'Spare The Rod' with Max Bygraves. This film was out at about the same time as 'To Sir With Love' with a similar theme with Max being a school teacher at a school with very rough and ready children. Richard played one of the boys in class. I also have this on DVD.

I didn't know about the Dick Turpin ones but maybe we didn't get that in Oz. I think I remember him in the Doctor ones. I was just wondering what had happened to him too, as I'd heard he was in a nursing home and had got into drink and drugs, but don't think the latter is true, just reading the comments. Would love to see him on TV again. There are great parts for older actors for most of their lives.
Jacqueline Rhodes
I was another who adored Richard from afar. Aged 12, I would sit inches from the TV screen every episode of Man about the House, with a racing heart. Not for me their David Cassidy/Donny Osmond posters...
My friends all cut out any pictures they found... I saw Boeing Boeing at Bournemouth Pavilion and Cinderella at the Palladium (1976 - Richard as Buttons). I waited at the stage door and still have Richards autograph - I was too over-awed to speak.
I spent about six weeks' pocket money on a sweatshirt that I'd seen R wearing in a photo: bright yellow with Snoopy saying 'I'm a natural born champion! '
My first ever crush - thank you for being it! X
Jan '19
Amanda
Hi Richard
Such a good comedy actor an all rounder. Still watch you on You Tube. The 70's was the best time for comedy good writers & well delivered by the actors. Wish you all the best. Pity we don't see you anymore but thanks for all the laughs!
Dawn
Lisa
I have been watching Man about the House and Robin's Nest of late. I grew up in the 70's and have fond memories of Richard. Times were simpler then and Richard brought such joy to so many lives. I hope you're keeping ok Richard and know that you have had such a positive impact on so many people. You are remembered and will forever be remembered.
John Walters
My mum jacky penfold dated him years ago have heard many good stories.
Tash
Richard came to a party when I lived at Spring Cottage, Cross-in-Hand with Patrick Cargill in 1972. It was summer and the latest series of Father Dear Father had been wrapped and the party was a post-season celebration. Richard got so pissed he couldn't even find his car door, though god knows how, he drove home to London from East Sussex. He was then 29. Lovely man, truly lovely.
Vernon Page
Sure you wont remember me but we were at school together hope you are doing better
Carole Brooks
Richard O'Sullivan was also in the 70's sitcoms doctor in the house and doctor at large and he was more conscientious than his fellow medical students. He was a kind of geek compared to them and tended to be left out socially - that was a different role to his heartthrob roles.
maxine dare
How is Richard O Sulliivan health since 09 A big fan hope he getting better
Ray Dempsey
Currently I have no news from Richard O' Sullivan but may I ask to anyone here if we still can get his photo/autograph somewhere? anyway...

Hello Sir!

If you reading this, I just want to say I love you soooo much! I was born in 90s but I have my full heart and love to retro series since I was a teen! First time I watch you on Doctor series then on Man About the House and more! I am not from England and I can't meet you while I really really want to meet you!! you was a 70s heartthrob and for me until now.. you still! Sometimes I wish I can meet you back in 70s too! anyway thank you for all the lovely and irreplaceable memories that you have brought into my life via 70s britcom. Have a nice day :)
Syzz
kisimul_castle@outlook.com is the email address to get that photo of Richard O'Sullivan if it helps. Sorry, I thought I'd have to give my URL after the last process but it never came. Please respect my email please.
Steve Widdicombe
I had an image to your Richard O'Sullivan observation as a "true" then photo as lets face it Rick was a pro when he was 10 and IS an old man, so get back to me and you can post it. The timing was syncronistically serendipitous actually because as I was perusing your page "he" was on my other computer which is set up as a DTV unit and got a screen grab.
Steve Widdicombe
26/02/2017
I have just been on Youtube watching the Sherlock Holmes (Ronald Howard as SH) TV series. Episode 37 - The Case of the Unlucky Gambler; has a young RO'S playing a major part, which he acts wonderfully.
SEE:
https://www.youtube.com/watch?v=kIpBoix1CCk#t=1600.621
I'm a huge fan of RO'S and recognised him immediately (having seen him in 'Carry on Teacher' etc.). Before viewing, I was unaware that he was going to 'pop-up' though, so a great and happy surprise. Well worth a look... All the best to Richard and his followers. John B.
John B.
I joined the Royal Green Jackets at Winchester in 1973 and remember watching a promotional film about the army (RGJ/Light Infantry) staring Richard. Anyone know anything about this film....!!!!!
Neil W
Met richard and his wife in southern india. had a nice chat. very nice man
Alan cook
No info,just wanted to say a great comedy actor who and through repeats made me laugh as a kid and now at 44. Natural talent and timing from his childhood roles and throughout his career as well as a very good serious actor!!!
My regards & thanks to you Sir (of which you should be) and good health to you Richard.
I truly hope this company/forum gets this message to you sir and again, much thanks for the laughter you have provided me with.

Kevin Dunn, 44 in Weymouth, Dorset

A TRUE BRITISH TV, FILM & STAGE ACTING LEGEND, TO ME A REAL BRITISH INSTITUTION, GOD BLESS YOU RICHARD!!
Kevin Dunn
Tessa acted with Richard in doctor at large so she met him before robins nest
Teresa
Watching repeats of Man About the House. Understand more of the jokes now than I did when watching it as a child. Richard is gorgeous. Don't know why Chrissy resisted! I love seeing him in old films when he was a little boy too. So easily recognisable. Didn't know what had happened to him until I read wikipedia. Sorry he split up from Tessa Wyatt who he met on Robin's Next I think. He did give us lots of pleasure and always had a twinkle in his eye. Hope he is well now x
Diane Robison
A Lovely man and a great actor who is still alive and kicking and fighting. He will live forever anyway in hearts all over the world
Kevin Davies
No info-6/12/2015
Just seen this thread
Wanted to wish Richard all the best and a Wonderful Christmas
I was born in 71 and saw Richard on tv such Alot growing up, totally fell in love with him as Dick Turpin. Loved Me and My Girl, that voice of his is just lovely.
Watched Holed the other day too, brilliant dark and funny.
sending him Big Hugs and all the best in the future.
Xxx
Fiona
he was brilliant as Bingham in "Doctor in the house" -early 70s. Was v good at visual comedy - amazingly mobile facial expressions.
ann turner
Richard o'Sullivan now 72 years old lives in an old actors home in London. he had a stroke a few years ago so decided to move out of his flat that he lived in with his son and move into the actors home. it would be great to see him on TV again as someone said what about 'old man about the house'
philip annalon
I knew Richard when we lived in chiswick around 1951. Such a nice kid, very friendly and chatty. I thought at the time, as he was a very good looking lad, that he would drift into more romantic rolls and it surprised the hell out of me when I saw that he'd taken to comedy. Myself and my family were avid fans and I felt very proud to have known him.
Brian Kent
I was a patient in Tadworth Court Hospital in Surrey between 1956 & 1962. I think it was in the early 60's that Richard O'Sullivan's younger brother John was an in-patient for a short stay to have his ears pinned back. I remember Richard visiting his brother and giving some of us patients pictures of Cliff Richard & The Shadows, he was in one of Cliff Richard's films. I think around this time his younger brother John had been in a Cornflakes advert on TV. I also believe John had been an extra in the Kenneth More film "A Night To Remember". For more info my email is marionandjohn0206@gmail.com
John Statham
loved everything you did especially with the ropers good health to you still watch all your programmes on uk gold
nigel dickens
wow...it's great to see so much admiration for richard. being born in the late sixties I had the pleasure growing up watching this comedy genius. if you are reading this richard, can I just say, you are a legend and I would love to see you on the tv again. what about 'old man about the house' you could be sharing a home with nerys hughes and june whitfield, 😃 . take care sir and god bless
gary meynell
I used to be a milkman back in the early 70's around Ascot /Sunningdale area and used to see Richard in one of the little pubs there. He enjoyed a pint. Also used to deliver milk to Tessa Wyatt (when she was pregnant) and this was after Tony Blackburn had left. A nice bloke. Great to have met you. Garry
Garry Atkinson
Not only the quintessential sitcom man with perfect comedy timing but he even wrote the theme tune to Robins Nest, one of the greatest TV themes ever. What a guy.
Terry Richardson
Hello Richard

I would just like to wish you and your family a very happy Christmas.

I would also like to wish you and your family much happiness and good health in the new year ahead.

Take good care.

Dean Measor
Dean Measor
My warmest and very best regards to you Richard, now and always.

Stay safe....Stay lucky....Stay healthy....



Dean Measor
Terrible memory for dates but I think it was around 1974/5 that Richard was either appearing on stage in Leeds or doing something for Yorkshire. I went to the Dragonara hotel in Leeds around 7:00 pm to meet a customer and he was a bit delayed so I went into the bar to wait. Richard was in there with a large group of other people and was talking to a lovely blonde at the next table. He was obviously making an impression on this girl and she was obviously smitten. After I'd been watching this with interest for about ten minutes, Sally Thomsett walked into the bar and one of Richard's party sitting next to him leaned over and whispered something. Richard's back was to the bar entrance but without missing a beat, he slowly turned round and "accidently on purpose" noticed Sally, got up and said "ah there you are, sit down, what would you like to drink?"
He organised another seat at his table for Sally and then devoted all his attention to her. The blonde girl obviously couldn't figure out why a couple of minutes earlier she looked odds-on favourite with Richard and now she was out in the cold. It was a consummate performance of how to manage a potentially tricky situation by Richard as it later came out that he and Sally Thomsett were apparently an item at that time. He forever has my admiration of how to handle the ladies!
David Brooks
Hi Richard.
I'm just a Belgian that grew up with your tv series.
I whish you well and thank you for those great shows.
You are for many of my generation like a famous painting, always good to watch time after time.
Thank you sir god bless you
Johan Vanhuyse
Hi Richard:

My husband and I just saw the first episode of Man About the House tonight on YouTube. It brought back a lot of memories for me. My brother, sister and I and our parents waited for your show every week when we were growing up here in Canada. We looked forward to your shows each and every week, along with your other shows, Dick Turpin and Robin's Nest. I remember having a big crush on you then and as I told my husband tonight, I still have this huge crush on you now. I joked to my husband that he had to understand what that was like for a 9 year old to watch you work your charm in Man About the House. You made me and my family laugh every week, I can still hear the roars of laughter in our living room.

I searched for your name online tonight and just found out that you have been in poor health recently. We hope that your health will continue to improve. After reading some of the notes from your many fans around the world I felt it was important for me to add our own as well, so here I am.

I'd like to thank you for the many years of entertainment and laughter you provided for us. I can't tell you how much watching you all those years meant to my family!! You are an amazingly talented actor!!!

I too will send you my thoughts and prayers everyday for the rest of my life!! We respect your need for privacy, but please know that there are many people from all over the world who love you and care for you!!! We wish you all the best, God bless you today and everyday!!

With much love from your forever fans here In Toronto, Canada.

Victoria and family
V. Cleland
Totally unfair to put the comparative photos of Richard O'Sullivan on this blog. He has entertained millions and put a smile and laughter into many peoples lives, he should be treated with more respect. A great actor and comedian. Keep well Richard.
Chris
I was Antonia Goodwin in 1969 & I joined London Weekend Television becoming Secretary to one of the nicest Casting Directors of all time called Richard Price - One of the many series we did was "Doctor in The House" with Barry Evans and Robin Nedwell (no longer with us) , George Layton, Martin Shaw & Geoffrey Davies and we eere so over the moon when we were able to have Richard O'Sullivan who in the Dr. series played the pompous know all Doctor that nobody liked. At the time I was "star struck" and Richard was so good looking and utterly charming - have such fond memories of that marvellous time in my working life. It is so so sad to see what has become of him.....Wishing him well.
Antonia Hagelen-McIntosh
no new news, but just to say Richard, there are dozens and dozens of people on here that wish you well. We are all rooting for you, keep well x
Rosie P
I to love richard o sullivan he was so sexy back then in my eyes he is. I still watch man about the house now
zoe wise
Hi Richard!

I'm dropping in from across the pond. Read an earlier comment that said you check this site from time to time, so I thought I'd leave a note for you. I'm a 25-year-old American girl who has just discovered and greatly admire your work!

I dressed as Elizabeth Millington, the historical wife of Dick Turpin for this past Halloween. In reality, it seems the notorious highwayman was a real dick who left his wife for a life in crime, but the postmodern feminist that I am decided to go with an alternative historical fantasy: "Elizabeth Turpin: The Highwaywoman".

It was quite a shame when many adults throughout the city inquired as to who I was. I realize no one would Elizabeth Millington is an historical nobody, but I was profoundly shocked that not a single soul had even the slightest inkling as to who Dick Turpin was -- or even what highwaymen were, or were familiar with the Georgian times to boot! (Over here, we refer to it as the "Colonial Era" and only really think about it in the context of the Revolutionary War.) I think I cried a little on the inside this Halloween.

I decided to sit down and watch some of the romanticized adaptation and marathoned the entire television series "Dick Turpin" over the past few days this Thanksgiving break. This was my first time watching you perform, and I must say I was thoroughly impressed with your acting abilities!!! You must have had alot of fun fencing your way and performing stunts for the action scenes during this series! I am such a sucker for swashbuckling historical dramas!

I was greatly saddened to learn you have been in poor health and have not taken on any recent projects. From what I gather, you don't have any intentions to either. I greatly respect your want of privacy and wishes to retire from your craft, however at the same time, I do hope that you will atleast provide us with a memoir or autobiography of your life in the near future. It could be dictated quite easily by micro-cassette or a digital recorder if writing is an inconvenience to you. I am certain that if you do not take on this project yourself -- there will be something written of you in the future by the hands of someone else with their own opinions and commentary. (As is the case of many admired actors from generations past.) Someone will go through the hassle to conduct interviews with your acquaintances and other types of research. Wouldn't it be better then, to have your own say in what goes into your biography in your own words? Just some food for thought.

I've just begun watching your sitcoms. Truly, I have never been a fan of the genre, (maybe I was just always watching the wrong serials here in America), but I must say I derive much pleasure from watching you in the first few episodes I have seen in "Man About the House" and "Robin's Nest". You are such a talent!

Thank you for your contributions to Western culture -- even if you are not so well known here in the States, I will be thinking about you, and sending much love to you for the rest of my life.

Here's to your health, and a happy future! From your adoring and newest fan of Generation Y.
Esther from Across the Pond [12.02.201
Loved watching Richard O in doctor at Large: he made the whole series. what a shame he was never asked to do Coronation Street or any of the other soaps. It would have helped him a great deal with his money problems.
A fan of R O.
Richard had a part in a horror film shot at the Palace Hotel in Southport about 1968. He may not remember the tall scouser working there but we did have a few pints together. It was a privilege to have met him a good down to earth guy
Peter Green
Nice to hear that you keep in touch with Richard, Joanne. You worked so well together. Best wishes, Anne.
Anne
I still get to talk to Richard now and then. I have very fond memories of working with Richard. He is a true gentleman and I miss him very much. He has read your comments here. They brought a smile to his face.
Iona Simms (J Ridley)
Like everyone one here loved all the stuff Richard did, just received a signed photo I sent him. He was kind enough to dedicate it to me
Great man
Chris Cusack
My kids are 12 and 13 and love Man About The House, especially Richard. I hope he gets to read all these messages and comments and that he appreciates what an effect he still has, 40 years on. I hope he is happy and knows how much ordinary people think of him as an actor and entertainer. Todays comics (with a couple of exceptions) ain't got a clue. Thanks, Richard. Brad
Brad
Richard and Tessa were never married, they were together for 7 years and had a son. Richard drank a lot and in 2003 had a stroke. He now lives in a retirement home for artists in Twickenham.
Lynette Hoad
I envied you sharing a flat with two lovely girls ,but enjoyed the show,now watching reruns, the old style comedy was so cleverly written compared to what they call comedy today, just finnished TT'S biography (terry thomas) what a character I am involved in the entertaiment business and like to read biographies of the actors, TT had parkinson very sad towards the end of the book i was nearly in tears,
Mick F-K
thank you for the laughter you brought into my life..... you're one of the best actors ever
r.o.s fan
Just a shame ITV3 have edited it to so much, even worse than Paramount by the looks of it!
Anne
Grew up with Richards great stuff on the box, great to see Man about the House back on telly itv3 31st Oct 2012
Jim Strachan
How is Richard O'Sullivan doing now he was so talented and funny
Thomas McDonald
I have a Press Kit from Richard's time on the Doctor Series - I run a fansite for Robin Nedwell.
I wonder if there are any of Richard's fans out there who would like some classic black and white, A4 size photos of him as Dr Bingham? I am proposing to put them on Ebay if necessary. You can contact me at menopausalgoddess@gmail.com. Thanks Lina (posted 18/9/12)
Lina
Often wonder why he never wrote an auto biography with his vast acting career, i dont think i can name many actors who last strong for two whole decades (20 YEARS) on national TV.. his decline in health is sad at such a young age but wonder had the lifestyle and huge amount work added to it. and now that he is away from the spotlight and has no wish to return, is it due to ill health and that he cant really act due to ill health. or maybe in the state that he does not care as this is what got him there. etc very sad either way... or one can only wonder what he enjoys these days or how fragile he is .... as he is only with friends and family though totally understandable.. he was mentioned a few times i think in robin askwiths book though .. but here is hoping he is at least happy at the home and comfortable and that he put money away from the work
Jason
dear richard i really love all your shows you was great please take care from one of your fans xx
frances may
As has been mentioned before, Richard will only allow family and very close friends to visit him. I'm sure people respect the fact that he wants privacy after many years in the public eye. From what I hear he's doing ok and is happy.
PD
I Have just seen you in a film and you made me chuckle. I loved watching Robins nest and man about the house. I have heard that you are in Brinsworth house and that is very close to where I was born in Twickenham and even closer to where my Grandad was born. I also hear you are an avid Chelsea supporter just like me. I hope you are well. I am coming up to Twickenham soon. So If you want a visitor to talk about old times or even Chelsea then I would like to meet you.
Michael Turner
Back in the seventies, I played football with Richard's brother (John). I had the good fortune to meet Richard on a few occasions (he would never remember me) and he was as charming and easy going in person as he was in man about the house. Sad to read he is in such poor health.
Ray
Richard O'Sullivan should have been a national treasure, from his early days in the DOCTOR AT LARGE eras, through the brilliant Man about the House, Robins Nest, Me and My Girl and so on. It is such a sad loss that he stopped his genius comedy. I would love to see him back in any role on the TV. The very very best of wishes to him, and i hope that some one will give him some award and very soon.
Tony H
Richard has not been to well for some time, but he is ok at the moment. I'm in touch with his carers. He does not contact anybody execpt his family, hope this answers a few questions.
brian coombs
is richard osullivan still married to tessa wyatt?
marie roche
Dear Richard,

I just watched for the 10,000 th time all my Man About The House DVD's. Thank you and GOD BLESS for all the brilliant fun and laughter you gave us all. (We were so lucky)

And also for inspiring and motivating me to get into Acting.

Love and best wishes to you on behalf of myself and all your many thousands of loyal fans world wide.

XO
Dean Measor
Dean Measor
Wish I had info. Its 2012 now and would love to know how dishy Richard is doing. Can anyone help. Hell he was gorgeous!!!!!!!!!!!
Judith
Hi Richard! Just watched the box set of "Man About the House" and wanted to tell you that you were SO GORGEOUS back then. I really hope that you are as happy as possible now and realise how much people still care about you. Lots of Love Jenny xxx
Jenny Macdonald
Recently watched the whole series of Dick Turpin and loved it now, as I did in the 70's ...
Have always enjoyed watching Richard O'Sullivan and wish him well - I have no doubt he brought pleasure to many people .....So Richard .... 'good fortune on the roads ....'
Lynne from Australia
Maybe again no real info, but on question of other people on this site, the date I wrote the message before: May 2011. I live in Belgium, province of Antwerp.
Kirsten
It is no real info, as just to tell Richard was the first man I really felt in love with as a little eight year old girl. He was the first who manage to give me real love feelings, of course I was in the phantasy that time that he was a real road thief. He was playing Dick Turpin and did a very well cast with it. Now I am a woman of 39 and just bought this old tv serials and found my old feelings again.
Dear Richard, I hope everything goes good to you. Thank you for lighting up my good youth and awakening longings in me for men. As a small girl you put a good image down for me from a man, brave, funny and so on...
May life be good to you these days, as I remark from the comments I read here from people who really know you personally that you are in reality also a good and nice person. Despite people talk about you getting older (which we all do) I hope you feel the richness of life inside your soul. I wish I good say it to you personally, but so it be. Blessings and I hope you still have funny and nice days with friends and people you love.
Kirsten
well ian last time i saw richard he said he had got rid of all the junk including that fish certificate thing. he just not got the room to keep unnecessary stuff. my dad & his were cousins & not seen him since little till of late. Hes changed gone down hill a lot. shame. but never mind hes still with us.
clement
I hope Richard's still got his officially signed Certificate to prove that he'd been Game Fishing off the Mombasa Coast back in the 80's as he was terrified of the thought of boat trips and the sea in general at the time.
I was living in Mombasa and met Richard and Christine at the Nyali Beach Hotel during their Kenya holiday. Both were great company and I still remember his numerous bar games involving coins and matchsticks, which he claimed kept his mind active during breaks in work.
I'm not quite sure what the Daily Mail pictures are trying to prove, other than we tend to not look quite the same in older years as we did when young, as no doubt the reporter will find in due time!
Ian Hunt
Sorry Stephen x
Bob Newton
Well Bob Newton, for your information some do and i have had several people contact me direct to prove it. I suggest that if you dont give a "flying duck" then why bother to even look on the site. Further more if you have something to say to me then have the guts to contact me directly instead of leaving infantile comments for no good reason.
Stephen Walker Taylor
Stephen Walker Taylor please stop spamming these boards - no one gives a flying duck.
Bob Newton
I was Richard and Christines Builder in the Eighties. Richard Loved Boxing. My Company at the time Sponsered A lot of the local Shows Richard lived in Ascot so when he wasnt Filming he would always turn up as a Special Guest. I invited Dick Richardson ex European Champion in the 50s but unknown to me Dick was a long lost Friend of Richard so there was plenty of Vino flowing that Night. I have some great Pictures that were taken on Boxing Nights and im sure Richard would love to have them in his Possesion even more so now that Dick has Passed away. Can anyone help me get the Photos to Richard or is it possible i could Visit him and deliver them by hand i am sure this would cheer Richard up no end. My Email vicparker1@hotmail.co.uk Regards Vic Parker.
Vic Parker
WED/12th/JAN/2011. Looking more closely at some of the messages i discover that some of the info is hopelessly out of date or meaningless due to no dates. Things such as references as well as urls & web sites that are no longer there. Also find it frustrating when there is some really interesting/useful info which is undated. Think it would be a good idea to add the date, including the year, on messages submitted. Only a suggestion folks. As it is it's like keeping `yearless` diarys without dates lol which is a pitty when the information is meaningless or baffleing due to lack of dating. The oldest, at the foot of the page, by making reference to Richard's past birthday, would date it to late spring/early summer 2003. Mine have all been submitted over the last five day. This is a valuable site which could become the hub of a close knit R oS community with a bit of communal organisation. Has anyone any ideas?
Stephen Walker Taylor
Browsing through the comments there is one (4th from bottom) that i really cant see any point in it having been submitted other then to be offensive and cause upset to the otherwise happy and likeminded people on the site. If it should have been well intended then it only serves to underline the point that people best qualified to make such judgements on traditional British humour and it's actors & actresses are those indigenous to the country and it's way of life.
Stephen Walker Taylor
Amendment to info in my text below. The year i made referance to regarding filming was 1968 & not 1969. (WHOOPS sorry) x
Stephen Walker Taylor
I was an extra in the film `The Haunted House of Horror` which Richard starred in along with Frankie Avalon, Jill Haworth and Mark Wynter who were the other main actors. The film was made in my home town of Southport. I answered an ad in the Southport Visiter (the local rag) for extras to help make up some scenes and i was chosen along with about fifty or sixty others. Most were not used but i was. Internal shots of the `house` were done at the former Palace Hotel in Birkdale, a suberb of Southport, built in 1866 and was said to actually be haunted. It had also masqueraded as `The Grand Hotel` in the Norman Wisdom film `What's Good For the Goose` a few months earlier in 1969. It was great fun and Rich and most of the others were very friendly and chatty. It was like that in the sixties, if you were in your teens, i was 19, and early twenties you were all on the same plain and Rich as well as Jill, Julian and Veronica were lovely. Mark Wynter was a bit above himself though. I could go on at leangth but just to say that it was a magical few days, even when just waiting about, to be involved in making a film that Richard was in. He sat and had a brew with some of us at one point and handed his fags round. I kept the stubb for ages after lol. Being gay i used to dream about Richard and myself being alone together and i have still got a newspaper of his which he sat on while having a brew. Sad, well maybe but the memories of being with him and witnessing some of his acting skills have stayed with me still giving me a warm glow inside. I would like to hear from any other guys who met Rich and perhaps share some happy memories. Love all your comments. Stephen. southportstephen@hotmail.com
Stephen Walker Taylor
I think the stroke and the stuff about having been hard-drinking are the only well-attested health problems.

I don't think he's ill so much as disabled. I don't know how bad the stroke was -- the Daily Mail described it as 'severe' but that's a bit meaningless. But a bad leg is a hell of a nuisance. I did a ligament a few years back, couldn't walk at all for over a month, walking stick for several months, put 2 stone on . . . very limiting. Didn't take long for me to recover, being a lot younger than Richard, but I still have a slight limp.

I watched a DVD of Carry On Teacher recently, for which he did the commentary (DVD released 2007). He was perfectly lucid that day.

A girlfriend bought me his cookery book. Very good actually, but also very 70s -- everything in it is bad for you! We don't cook even basic meals like that these days. Eating like that and drinking a lot while working very hard for so long wouldn't help, really . . .
David Clark
I am so upset to see whats happen to Richard, he was an insparation to me and always will be. I loved all the Comedys he did on Television, what a brilliant Actor,you just don't get that kind of uniquness anymore.
Wish you well soon.
Steve T.
Steve T.
No news but just want to say that you, Richard, were a huge and important part of my childhood in England and i just want to say thank you. I wish you all the best...i hope you know how much we all still love you.
karen ashdown, Melbourne Australia
No news from me, however, Man about the House as well as George and Mildred are getting an airing here. I'm so upset that you are feeling poorly, but I hope you cheer up when told of the marvellous comments that have been posted here. Your talents were commendable.
Brad Cairnduff of Sydney Australia
My brother was told that Richard and the home tolerate autograph requests but aren't thrilled about getting them. It causes them a lot of extra work and he can't cope with them all. Matt, my brother, was contacted and told to write to his agent. You can understand I suppose as he's retired now so probably would prefer not to be bothered by people. You can get decent signed stuff at auction sites quite cheap from time to time. Best wishes, Dan
Dan
It's such a shame so little is available on the internet regarding Richard.
I recently wrote to the home where he lives and was told if i send a picture or dvd cover then they will get him to sign it, very kind.
Jan Robertson
Actually it may have been on ITV not the BBC but I contacted both just to be sure and no luck with either sadly.
Anne
Jan - I've asked people at the BBC and no luck getting his This Is Your Life even from them. His British gas advert seems just as hard to find.
Anne
I wondered if anyone on the forum might have the episode of This Is Your Life which featured Richard?

I'd be grateful for any help. Thank you
Jan Robertson
For as long as I can remember, the beautiful work and comic genious of Richard O'Sullivan has kept me alive in the very DARKEST of times.
God Bless you Richard.
Dean Measor.
Dean Measor
Richard
Happy birthday and many more to come.
Many happy returns.
Wishing you all the very best.
From a big fan to a very talented and very special person.
Peter from Liverpool
i saw richard this morning in twickenham walking towards the local shops
cj
Had meant to say, saw DVD of my mums and didn't realise he was in two Cliff Richard films. Good singer and dancer as well as good actor. Top man.
Dan
His date of birth is 7/5/44, easy to find if you google it! Send a card to his agent is best bet as don't think they like stuff going to the home, I remember a guy getting reply from someone who worked there saying Richard couldn't cope with the mail and giving them his agent's address as he preferred stuff going to him or her.
Dan
I understand that Richard's birthday is 7th May. Can anyone confirm this? As I will be sending him a card ETC.
Peter from Liverpool
Wasn't that link posted here about a year ago? It's from January 2009 anyway from Daily Mail.
Anne
DAMiEN
This article with Recent Pic and news will be illuminating for any of his fans like myself
DAMiEN
Charlie, I know Richard supports Chelsea but don't think he goes to the games, at least not on a regular basis. He used to go to the games with Dennis Waterman and sometimes Robert Powell. He was friendly with Georgie Graham? in the 60s who used to get him tickets I think.
Pat
Pat, does Richard still follow Chelsea FC? I used to see him at Stamford Bridge quite a lot. I imagine he keeps up with their games through TV now.
Charlie Cooke
Richard was at St John's school with my sister Gabrielle (Gay) and when he left and went into acting he was in the film A Dandy in Aspic with Gay's friend Rosalind (who was a film extra) and he came to a party she had at the end of filming. His brother, whose name I can't remember now (think it was John) was in my class at St John's when I was about 6/7 and I thought he was beautiful. I don't know what happened to the brother, he was only at St. John's for a short time (a year or so) then I guess he went to Corona as well. Anyway I have come across Richard many times over the years but not for about the last 20 or so and its very sad to see how he has fallen away. Such a good looking and endearing young man.
Bernadette
I see Richard most days walking to the local shops where he lives in Twickenham. He is quite bald now and holds a walking stick, always wears a variety of tracksuits/white t-shirts. He's quite slow and not very approachable...he gets the bus sometimes too.
Tania
I have loved you all these years nothing changes

christine
One of my friends worked as housekeeper for Richard and Tessa Wyatt. He is such a great, funny guy and made some brilliant sitcoms, I only wish he had carried on acting rather than becoming so reclusive. His career should have gone from strength to strength as he had a great talent for comedy. Its sad that he looks so old and is in the retirement home, I'm shocked.
Steve
I remember seing Dick Turpin on Russian TV quite many years ago while I was a teen. It was magic of his talant and personality that made me find him now (in English now!) on youtube and torrent sites. I'm 33, living in Moscow and discovering him again with no less feelings... I'm going to get more of his movies. I wish him well!
Ekaterina
From reading the comments on this page, it's clear that Richard O'Sullivan is held in very deep affection by all of us who remember him being on TV and in films - both as an actor and, more importantly, as a person. I'd just like to add my best wishes too.
Matthew
I remember watching Richard on tv as a child very often.The funny thing is,i have only recently found out about the series dick turpin,and was pretty astounded a series had been made.I am going to buy the dvd's of dick turpin.
It is sad to know richard has had a stroke and become ill,i wish him all the best in his future.
Richards career during the mid to late 70's and early 80's.was operating alongside all the great new things going on in the UK,like punk rock,hot gossip and kenny everet,masses of fun shows like tiswas and all the new music videos being made,like visage and the new romantics scene.It is not just Man About The House,Robins Nest or Dick Turpin that Richard is associated with,in the memories of people around that time.Richard blends in with all the other things that went on at the time,as most people watched him on t.v,as they dressed up ready to hit the pubs.clubs and concerts.
moonvisage
Just wanted to say i married my husband as he reminded me of wonderful you! Richard all my love and best wishes always ! X
Jacquie
i can verify that richard has infact suffered a few STROKE'S and is noW liveing in the actor's retirement home perminitally. I TRUST THIS INFO IS HELPFULL.
NORA SMITH
I don't have any information as such, except to say that the very fact that this message board is so lively, warm and affectionate is a testament to the impact Richard made on so many of us. Sometimes I think he's been around forever. I remember when I was a kid, my dad bought an old 16mm movie at our local flea market. When we laced it up in the projector is turned out to be an episode of the old Ronald Howard SHERLOCK HOLMES show entitled "The Case of the Unlucky Gambler". Who played the gambler's son? Richard O'Sullivan. Richard, you are truly a legend.
David Whitehead
I would would be so nice if Richard were to receive these best wishes from friends of his childhood who have spent all of their lives since being so proud of the fact that he was our friend all those years ago.
All the best from Bobby & John Peel & dear Marion Pearce - who John & myself met up with recently for the first time in 50 years.
Bobby Peel
just to say to richard that all my family love watching all your tv work never get fed up of watching any of your work
my wife had a stroke about the same time as you did although she has been left with some disability she just gets on
and loves life i assume you are doing the same. have a great life love you lots from the smith family newport south wales
Anthony smith
Angie, Eva Peron shares yours and Richard's Birthday, as do Thelma Houston and Jimmy Ruffin.
BTW it's Jeremy Bulloch, not Bulloch. He was in Summer Holiday, the Cliff film Richard O'Sullivan couldn't be in because he was working for Disney at the time.

I really rate Richard O'Sullivan as a comic actor and as an actor generally. Dick Turpin sealed his reputation, IMO.
Dave Farmbrpugh
fantastic actor ,also a good keyboard player,not just in `man about the house`, but also in the `doctor` series as doctor `lawrence bingham` .hymn no. 1-2-3, plus `good golly miss molly`at the end was out of this world.richard get well soon and please come back to us all and teach the world how to act.plenty of exta- virgin olive oil,garlic,onions,beetroot,natural food
john scully
I have no info but just want to say Richard O'Sullivan was fantastic back then, i used to wait with such excitement to see each episode of Man About the House or Robin's Nest, so funny and that kind of humour and entertainment has never unfortunately reappeared on our screens. Richard PLEASE come back, you would be so great again and so appreciated, you are wonderful!!
brenda, Norfolk
Thanks for the up-date Pat. Glad Richard is in good health and rest assured at the age of 42 years, I am now allowed up late to watch TV!!
Kenny
Have just watched you Richard in Robins nest, 21/3/09, you were hilarious !!! Keep strong, keep Yeshua(Jesus)close in your heart, He always gives His strength to us in our no so good times, although I understand your doing very well and happy.

Love to you !
Linda
Kenny, Richard doesn't participate on this site but he is told about some of the comments from time to time.

His health is fine and he's happy though. Unfortunately as you say, not everyone is respectful of his need for peace and privacy but that's how things are these days sadly. He's happy that people still enjoy the old shows though. Pat
Pat
I remember back in the 1980's it would have been Richard was here in Sydney doing a play called Boeing Boeing at a theatre in Sydney. We had tickets booked for the show and when we got there found our seats had been taken we ended up in the front row and I still remember the cheeky grin he gave me during the show. I adored him in Man about the House as well still watch the reruns to this day never get tired of them. A brilliant actor. Take care Richard xx
Louise (Sydney, Australia)
Typical of the tabloids in this country to persecute in this way. They did the same to Syd Barrett. If its true Richard is "participating" on this site then that delights me as he is well enough to do so. Recently bought MATH on DVD and it brought back memories of arguing with my Mum at the age of 7 to stay up and watch it!! If Richard is reading these posts - good health sir.
Kenny
Just wanted to say that I miss Richard not being on TV anymore, and I hope he is getting the rewards of both Man about the house and Robins Nest being repeated. Wishing Richard the best of health and a long life xx
Tina Brown
Update on richard.
I sent some movie cards to brinsworth house 2 weeks ago never got cards back but richard sent me dedicated signed photo. When i phoned about cards the head nurse told me he is well and happy and thats the main thing. I would love to see him back on tv because i miss him but she said it wouldn't happen. Happy new year all. David meikle
david meikle
ALWAYS THOUGHT RICHARD WAS BEAUTIFUL AND STILL DO, EVERY TIME I SEE HIM IN MAN ABOUT THE HOUSE AND THE OTHER STUFF I STILL SAY TO MYSELF CORRRR GORGEOUS AND YOU ALWAYS WILL BE TO ME. XXXXXXXX I WISH YOU ALL THE LOVE IN THE WORLD HONEY XXXXXX
michelle
Richard, you are a legend. Just got DVD box set of MATH and it's a great joy and pleasure to have you back in my living room again after all this time. Fantastic! I hope somebody manages to persuade you out of retirement - nobody on TV these days can hold a torch to you. Witty, charming, sexy, spellbinding...you were the complete package and ticked all the boxes!
Anne in Dorset
To be fair,none of us look like we did 32 years ago.
Cocker2
Sir O'Sullivan, still love your acting in dick turpin. Great! Thank you for all!
Be well, stay strong.
Mick
I loved Richard in Man About The House, Robin's Nest and Dick Turpin! Also Me and My Girl. A brilliant comedy actor! I wish him all the best.
Karen
sorry richard is in home but looks as though you're being well looked after
i used to watch you on robins nest loved it all the best
angela parnham
nottingham
angela parnhsam
No new info - just thanks for all the laughs you gave us all - more to come soon I hope - get well soon
sheila
It's an absolute disgrace that the photographer from The Daily Mail followed Richard by his retirement home, he didn't want to be in the public eye anymore even before he got sick and deserves to be left in peace to live out his retirement not harassed on the street by people.
Daily Mail hater!
I first saw richard as a young boy in a film called Land of the Pharo's with Jack Hawkins. I cannot forget this as the boy on the screen was my double. We looked so much alike and over the years my family have always commented on this.
We are the same age 63 and today I saw a picture of Richard in the Daily Mail 07/01/09 and I was astounded to see that we are still identical, the picture could be of me. hope that you read this Richard and I wish you all the best from a life long fan.
BILL SQUIRE
Mo
actor richard osullivan had a stroke in
the early 2000s and retired from acting.
he know lives a retirememt home in
twickinham. i think he made one last tv appearance on this is your life some time ago.
andrzej puchalski
best wishes to richard has anyone been able to contact him? i have been a fan for 30 years!
heather dymock
Love Richard!!
What a great and inspirational comic actor, what great timing.
Bless you
Happy new year
Kas Peart
HI RICHARD I WONDER DO YOU REMEMBER ME FROM SURREY CRESCENT CHISWICK NEXT TO STONEHILL ROAD,YOU AND I WENT TO SCHOOL TOGETHER AND PLAYED TOGETHER WITH MY COUSINS JEFF AND DAVID THOMAS,OUR MUMS WERE FRIENDS,AND WE WERE KIDS ON THE STREET IN CHISWICK.HAPPY NEW YEAR TO YOU.X
MELODY CAMP NEE ABBOTT
Richard all the very best for Christmas and a very happy heathy New Year.
From a big fan...
Peter
Peter From Liverpool
This site is hilarious. D Head and Edam Hussein. Still got it Richard.

Shirley
Please, Please, Please we need to encourage producers to put 'me and my girl' on to dvd. It had a big place in my heart in the eighties. I was so upset when it finished, and Richard O'sullivan was one of my first crushers I had as I was about 9+ years old. The memory of the programme as remained with me.
Rachel Green
He seemed a cool guy on telly,and his mates all speak well of him. Good for you Mr. O sullivan, you cant ask for much more.
vin cooper
richard, i loved you in man about the house, and came to watch you star as buttons with tessa wyatt in cinderella at the alexandra theatre in birmingham around 1979. you autographed my robin's nest book and offered me a marshmallow which i kept for many years. i even named my eldest son after you.

wishing you well richard.

love jill x
jill gregory
Hi Richard - is there anyway you can settle an argument between me and my mate? We were both in the Army and remember seeing an army training film about 30-35 years ago called 'Battlegroup'.

I am adamant you played the role of an RAF pilot attached to an Army unit who had to get out of the way quickly to avoid some Gurkhas who were building a bailey bridge - if there is anyway of confirming or denying this I would be extremely grateful.
Les Vial - Enfield Middlesex
I too met Richard,back in the 80's ,when he & Oliver Tobius did a remake of Dick Turpin.Wonderful horseback riding !!He stopped to talk to me ,although,i was fourteen at the time,i was in love.In Old Hatfield,by the "eight Bells" pub ,Fore Street.Luv Ya .x.
rosemary
Hi Richard - I used to watch you in the 70s in Scotland in various sitcoms and thought it was hillarious then. Didn't see any of the shows for years now low and behold here you are in Australia on UKTV Foxtel making us laugh all over again. Those shows are classics. Hope to see you in another sitcom or show soon. Your talent is greatly missed! Take care
Sam
Years ago about 1966 i worked in Clarks on the corner of New road in Brighton. You and Jeremy Bullock were at the Theatre Royal and would come into Clarks and tease me a naive 16 year old. My daughter is well chuffed that i knew you then and when we watch reruns of your shows she says i must have been mad not to have chatted you up. Hope you are ok.
jennifer tonks
Hi Richard - have just got on line and discovered this site. I was with you at Corona for those years and am very pleased to hear that all is well. I moved to Cyprus 6 years ago on my retirement and enjoy a warm lifestyle. If you want to contact me my e mail address is villacarolyna@hotmail.com. Best wishes
richard palmer
Used to see Richard most years during the Henry Cooper classic in La Manga and afterwards at the Variety Club dinner . Great guy and fantastic comedy actor, what timing. We miss you Richard and hope your health continues to improve.
Lynne
I played a round of golf with Richard way back in the late seventies. It was a Company / Celebrity day, we laughed all the way round. I can remember being shocked when Richard having put his first shot out of bounds shouted an expletive that I just didn't expect. Afterwards we chatted in the bar with Peter Osgood the late Chelsea player, and I also remember Patrick Mower turning up. He had so many stories he had us in fits. He was such a nice guy, I wish him well wherever he is, he should be back on the telly, lets hope he comes back.
Tony Mason
Richard is my mother's cousin
Hayes
Tried to contact you via the home thingy....no luck man; I have a script ready, NZ film commission, can give us the money... Brief, two students - "spring" R O'Sullivan out of a home after 24 hour "Dick Turpin" session (retired to NZ) inc. robbing a petrol station with (A) mamma's knickers on his face - funny scene and you finally off New Brighton Pier in mobility scooter is worth a read of the script - voodooshrine@britpost.com
Best Friend
I think it's about time that Richard's involvement in acting was truly recognized.
Does anyone know how to promote Richards talents to the powers that be, so that he will be considered for an MBE award?
This must surely be possible.
Ideas please.

Peter from Liverpool
I HAVE CONTACT INFO FOR RICHARD O'SULLIVAN
WRITE TO HIM AT BRINSWORTH HOUSE STAINES ROAD TWICKENHAM MIDDLESEX

THIS IS A RETIREMENT HOME FOR ACTORS AND ACTRESSES I WROTE TO HIM WITH A PHOTO TO SIGN AND HE RETURNED IT ALL SIGNED UP GOOD ON YOU RICHARD
LEE ELLIS
You are still a great actor and have a brilliant role left in you – just look at Leslie Philips, you are far too young to give up on your acting – we should talk!!!
One last great picture?
Best Friend
If you're on Facebook why not join my group "The Richard O'Sullivan Information Bureau" It's not really an information Bureau to be honest, but it is a way to show your appreciation of the great man on Facebook.


Phil
richard o´sullivan.
i´ll never meet you,but i think you are lovely,nice,humble,wonderful,.
if you reed this, i hope so,you must understand how popular and very missed you are.....
maria elisabeth
why is the unpc math still so funny,cant see todays rubbish sitcoms lasting so well.my family,please
kevingarbett
I saw Richard yesterday in a HMV shop in Leeds City centre. He looks well, if a little portley around the waist. Robin's Nest !!!
Marty
I remember being an extra in the Cliff Richard film 'The young ones'when I was at Corona and how brilliant Richard was in it!!!
All the best Richard

julia (palmer)
now juliaking6@hotmail.co.uk
Julia
I was at Corona with Richard for a short time in the early sixties and counted myself as a friend.He was just as witty and friendly in person as on the screen. Also very attractive and not only a talented actor but also a fine jazz pianist-I wish him well-
Julia
JULIA
Just wanted to say that I remember watching Richard as the dastardly Laurence Bingham in the 'Doctor' series. Great. I enjoyed 'Robins Nest' too - but, sorry Richard, I had a thing for your girlfriend! Cheers..
Steve
Hi Richard if you ever read this. I had a dream about you the other night, I have no idea why (it was a great dream) and it made me wonder what had happened to you and i came across this website. Watched all your shows as a kid and loved em all. I think i'll have a trip down memory lane and watch some of your sitcoms on DVD. just had a look at a recent pic and you are looking well. Just read all the messages so im fully updated on Richard Sullivan. Hopefully see you in my dreams soon. xx
Karen
I remember Richard getting on my bus (No. 55)on the way to school in the late '50's early 60's. He had his Corona acting school green blazer and cap with yellow trim and my friends and I were in our Chiswick County uniforms. Having seen him on TV from when he was small we all thought he was georgeous.
Recently my son burned me some CD's of Man About the House. It is still funny...
We are about the same age Richard so hopefully you will be able to get out and about soon.
Barbara
oh lovely richard!

my absolutely favourite actor forever..
..i remember when he played dick turpin. he was soo humble,sexy,lovely.
richard!
HAVE A GOOD SUMMER 2008
minnie from sweden
What happened to Richard O'Sullivan? He made some great tv & had the good sense to quit while he was ahead. Be happy to visit you for a chat anytime mate. Best Wishes etc.
Steve Tooth
my lovely favourite.

how are you?

i wonder many times?

what can i do for you?

i hope you are happy,not unhappy.
you looks so friendly and nice.


GOOD SUMMER
maria elisabeth sweden
I loved Richard in Man About the House - still watch it even now on Sky.

He's the only famous person I've ever found who was born on the same day as me a few years earlier.

All the best to him if he reads this message.
Angie
thanks richard for entertaining me since i was a kid-my children watch reruns of man about the house now..all the best
vicky auton
Hi all,
I have been looking at Richards's retirement home. It looks like a really good place. The URL is
http://www.eabf.org.uk/brinhse.htm
I hope you find it as interesting.
Richard have a good summer.
From a fan.
Peter From Liverpool
Linda, Richard is very happy and well loved at his home so don't feel sad.
Pat
always the best in my book all the best mikey
mikey
oh richard!

have a good summer 2008.
hope you are well and happy.
you are my favourite actor forever.

my dick turpin hero
maria elisabeth
Bought Dick Turpin DVD box and I just love it. It's a shame there's not much of that kind of quality on tv nowadays.
Read some of the comments about Mr. Richard O'Sullivan and I hope he is ok and havin the craic wherever he's hanging out. He would be too young for a nursing home. To think of him in there makes me very sad. When I seen him on screen he was so gorgeous, cheeky and very funny, who wouldn't want to look after a man like that. Get him a nice caring woman and get him out of the nursing home and back to the swing of life!!!!Slan Agat Linda
Linda O'Flynn, Ireland
Still have find memories of 'Dick Turpin' - happy to find out recently that it is out on DVD. Cant wait to hear the theme tune again !
Ceeforina
Hello Richard
Hope you are getting on well,
watched your shows back in the 70s and 80s as a nipper, you were a good comic actor, not many people have the talent to make others laugh, but you did. Am not such a nipper now, but have fond memories of you, your legacy lives on, all the best.

Robin Chainey
I never tire of watching Man About The House. Very funny stuff. Richard you have done some good TV over the years.

Dr Bingham was another fave.

My mate Bonnie loved me and my Girl

Shaun
shaun brown
dear richard!i hope you are well.
you are in my dreams forever.
i remember when you played dick turpin.
you was sooo pretty and sexy
maria elisabeth
Hi, no news from me I'm afraid, I just read on a forum that Richard reads this page, so I thought I'd say hi.

As a kid growing up in the 70's and 80's, I have very fond memories of your work.
I particularly remember 'Me and My Girl' as my whole family used to watch it religiously.
I remember when it was first advertised, my mum saying that it would definitely be a good programme because you were in it, and she was right (I think she had a bit of a crush on you...)

I have recently been watching reruns of 'Me and My Girl' and I must say it has aged incredibly well.
This is something that is not true of most sitcoms, and is a testament to your acting ability and comic timing.

Anyway, I hope you recover soon, and maybe even consider coming back to our screens?

There are at least three generations of people who would love to see you again...

And to the guy asking about Jeremy Bullock, I saw him a couple of years ago at a memorabilia fair in Birmingham, UK. He seemed to be in excellent health, and was very warm and friendly.
He approached me and told me that I had 'cool tattoos'.

Being told that I was cool by Boba Fett is probably the best compliment I have ever received!
James Beat
Rupert, my partner asked Richard the same thing a year or two ago, but as others have already mentioned he is extremely private and always has been, so it's unlikely I think. He's a lovely bloke though. I know he is aware of his ongoing popularity and is very happy that people still enjoy his acting.
Pat
Richard
Big Sorry,
I did not realise that it was your birthday on the 7th. If it's not too late, many happy returns.
Wishing you all the very best.
From a big fan to a very talented and special person.
Peter Of Liverpool
Richard was the King and will always be in my books.

man about the house...robbins nest...brilliant

like tom selleck and Jack Lord Hawaii five o

Thanks.Bro....stay cool....and keep the faith....
floyd st louis usa
I met Richard at the unveiling of the MATH film plaque at Elstree some years ago. He was a bit shaky but I am honoured to have held his wine glass while he signed autographs.

I asked him about whether he would write his autobiography - someone else has asked the same thing on this site.

He said, "Who would be interested in me?" I said, "Don't you know who you are?" He is clearly living in a cocoon at Brinsworth. He should read this site and see how much he is appreciated.
Rupert Knutt
HEARTY CONGRATULATIONS TO YOUR BIRTHDAY
7 MAY RICHARD...........

KIND REGARDS
MARIA ELISABETH
maria elisabeth
does anyone know how to watch the program that was on TV a while ago called Yootha Joyce
poppy
i hope richard o´sullivan is in good health and heart.I THINK HE IS LOVELY,VERY LOVELY.i wonder,what he´s doing now?
maria elisabeth
Pauline, Norman Wisdom was staying at Richard's nursing home but they couldn't cope with him so his family had to take him away! He is in a home in the Isle of Man now I believe.
Pat
Hi Richard, glad to hear you are well on the mend now,i remember our games of cricket and rounders at the back gates of the crown pub with Johnny and Robert Peel,Barbara Ranger,Marion Pearce,the Baileys,Jimmy Varnie,Lennie and Barbara Seaward,Ann Kilford,Georgina Kiss and many others.Hope you remember this also as it was 50+ years ago,i remember it so well and wish you all the luck in the world,Kath Farnham.
Kathleen Farnham
Often think of you especially as Paula Wilcox in now in Emmerdale. Hope you are feeling well and I believe that Norman Wisdom is in the same Home as yourself, so you have got someone to make you laugh.
Pauline Busby
Never tire of watching Robin's Nest re-runs. Richard looks like a better looking version of Lawrence Llewelyn Bowen. My daughters love the show and we even have a teddy bear named Mr Tripp.
pamela
O Richard I was u huuuuuuuuge fan of yours and could daydream about u for hours when I was a young girl living in Holland. 40 now..living in UK and now my kids watch you and my daughter does the same...so funny! Wishing U only the best!! xxx Tine
Martine Sherlock - van Dorssen
Richard o Sullivan lives in Brinsworth house in Twickenham in a retired actors home when I last heared of home.
Trisha Plilp
I have just been watching Richard in Robins Nest, and I was taken back to better TV days. I understand that Richard is living in a retirement home, I would just like to thank him for all his wonderful acting series. You are a truly brilliant person.
Thank you
Peter From Liverpool
Richard o'sullivan in robins nest is the double of lawrence llewellyn bowen.
pamela
Hi Richard , dont know if you read these, but i wanted to tell you how much I enjoy man about the house and that now my young children watch it with me !!! Wishing you well always.
mimi
i really loved richard o´sullivan,he is my hero.for me!he is dick turpin forever...
he looks so nice and friendly.
my dream is .i want to meet him. really.
for i´m a hero, turpin hero.i´m a dick turpin ho.
my e-mail ringo-17@hotmail.com
maria
i´m avery,very big fan of richard o´sullivan. i wish him happy easter 2008
maria
I'd just like to say after like many others googling richard after watching a great man about the house episode.

So glad hes still going strong.
All the best richard.
Keith in Nottingham
i have just watched the sweeney (golden fleece 1975) and i'm sure i saw richard o'sullivan in it as an extra in the pub scene........ can any one confirm this? he was so good looking.... i wish him well...
kass
I am watching Dick Turpin as I type this. I am 33 and remember vividly, dressing as Dick Turpin and watching the original runs of the series when I was much younger. They were great times, and watching them again now brings great joy! Thank you Richard for being an inspiration. You still are! Thank you
David Brown - Oswestry
He is now living in Brinsworth House Entertainment retirement home after suffering a stroke
Ray
I have just found this website and would like to add something.I went to school with Richard at the Corona Academy. He is two years younger than me and we all had a crush on him, he was so sweet, cute and nice. I believe he is living in Middlesex now and I wish him every happiness. I'd like to thank him for all the laughter he has brought into many lives over the years. Well done Richard, I have fond memories of you. All the best to you. from Annabelle.
Annabelle Heath (nee Covey)
I don't have anything to add except that I also loved Richard O'Sullivan's seventies shows. I fancied Paula Wilcox in Man About the House! Today I saw an old episode of UFO, which starred a young Tessa Wyatt - guess it was 1974ish, 4-5 years before Robin's Nest. She was such a beautiful woman - looked like George Harrison's Pattie Boyd to me!
Dave
We all have many troubles in our lives, but we must keep a breast of things. I hope that we may-be come better for it. I have found to my cost that you must fight the good fight, keep your chin up you nutter ha ha luv Debsxx
Deborah Richards
I was speaking to someone connected with Richard a few weeks ago and he is in good health and is happy. He does get offers of work now and then but he is happy enough to live his life out of the public eye nowadays which is understandable. He did say he is happy that people still enjoy watching his old shows. All the best mate!
anonymous
i have a film of old pearl and dean adverts and richard is on one, he is advertising a mens outfitter pulling the birds in all kinds of trendy suits etc, id say its about 68-73, any idea of other adverts hes been in,

would be great to see a re union of sally thomsett (god i had a crush on her) paula wilcox, brain murphy and richard. paula and brian are still on tv but sally seems to have disappeared.

hope richard gets well soon, 2008 may just be the year for a new start
bazz
I have just been watching a programme about Youtha Joyce and it brought back some memories.

There was losts of stars sending tributes to her so i then started to wonder about Richard and rememembered that i had not seen him on TV for such along time.

He was so funny.... come back to our screens Richard!!!!
Karen - Birmingham, UK
Richard has always adapted to the times we live in and trouble is that the t.v sitation is that they have forgotten about richard well as long as people like on this site he will never be forgotten.

I want all of you 2 know he is making the troops in iraq and other areas of arenas of conflict laugh in a mist trouble a genious with a gift never fades away.

We would welcome richard back on t.v anytime or make radio programmes.

Have a merry christmas richard to all of those actors actresses who have made the world laugh and smile for a few moments in time our time and beyond.

kind regards always believe in yourself richard when things arent so clear.

happy christmas and a oportunist new year

Chas
chas mcallister
I'm afraid I don't have any other info, but like everyone else on here, I was a massive fan and loved him to bits. Thank you to Pat (I think it was) for posting a link to a photo taken last year. He does, indeed, look very well in it. I, too, would love to see him act again, but more than that, I hope that he is well and happy. He has given me many hours of enjoyment, both at the time, on reruns and on dvd. I agree about the knighthood too!

Lots of love and best wishes to him.


Gayl xxx
Gayl
I recently got sky and since then i have bought every series of Man About The House, Robin's Nest has just started being released on dvd.
Richard quit shobiz in the mid 90's, he apparently still did voice overs and things for a time. He currently resides at Brinsworth House, a residential and nursing home for retired members of the entertainment profession in Middlesex, he's lived there since 2003.
Jan
Hello Richard, I am a fan of yours and and grateful for your smile that cheers us even now.
I owe this message to my mother whom I was caring for full time for 8 years after she had a heart attack and mini-strokes. Despite her commuication difficulties, whenever I put on MATH or Robin's Nest and when she saw you she always smiled. That is the power of you smile and the ability to light up lives.
She passed away 2 years ago.
I thank you Richard for that and would love to see you in person or on TV soon.
God bless
shah
Richard - if you read this I want you to know that I think you were and are a brilliant actor and you always cheer me up when I feel down by watching your comedy show which I have on video. I wish you well.
anonymous
I am sooooooooo delighted to see that "MAN ABOUT THE HOUSE" is now available at my brilliantly wicked Video Store. YAY!....As a 44 year old, I grew up on DOCTOR IN THE HOUSE, DOCTOR AT SEA & ROBIN'S NEST. He's SUCH a t'riffic Actor! YAY Richard!
Lorne Elliott, St..Ratford, CANADARR
Bev, these last few messages are all from the last month or so.
anonymous
Seen a lot of Richard on Cable TV lately, Man About The House, Robin's Nest etc. and I always wonder where he is and how he's doing. I will kep an eye on this site, you never know, Richard may read it :)
Thanks for all the laughs.
Ivan Dunne
any recent updates on richard ??13/10/2007
bev sloan
I just wanted to say something, as a huge fan of Richard O'Sullivan and child of the 70's and 80's like so many on this forum. Let's get the great sitcom 'Me and My Girl' released on DVD. For some reason it is not available and it really should be. It was a great and funny show with Richard and the wonderful Tim Brook Taylor. You can see the opening credits and hear the beautiful Peter Skellern theme tune on Youtube. Lets rally round and get it released guys! Lots of love to Richard and those fabulous, now unseen but never forgotten, entertainers of the past who put the celebrity culture of today to shame. xxx
AL CHERIN
Richard like so many of your life-long fans I was really saddened to learn of your current illness - get better soon old mate. My brother John & myself lived round the corner to you in Surrey Crescent - when we were just kids & have followed your fabulous career ever since. Marion Pearce contacted us recently & although it's been 50 years since we all last met you were very much in our thoughts. Kindest Regards Bobby Peel
Bobby Peel
Hi Richard,just found this site!Hope you are well.Just been watching Robins Nest and just had to try and find out where you had gone.Hope life is treating you well.By the way,my Mom said she still fancies you after all these years!!!!!
Samantha Mosedale
Hi Richard, Hope you are well and we love you...
Jeffs
I wish Mr O'Sullivan good health and happiness during his retirement days. Thank you for all the hours of laughter you've given me. You were at a time which could rightly be called the Golden Era of British Humour.
Farouk A. Peru
Richard's father and mine were cousins. Like me they both originated from the area near Clonakilty Co Cork. We met just the once many years ago I think it was when they lived in or near Acton. I recall Richard had just picked up a sports car an MG I think. He took my Dad and I for a spin (drive). Afterwards Richards mother gave me and my sisters lots of black and white photos of Richards appearance in Cleopatra. She was very proud of him and his brother. I can vaguely recollect her saying that Francessca Annis was his girlfriend at time.
As I said I only met him the once and I liked him a lot ever since. I would dearly like to meet up with him again.
Clement
Sorry you are unwell.
Hope you are doing good. Enjoying the reruns.
Now, just get better. Would like to see you on the telly again. If that's not possible, huge thanks for the joy that you gave.

And, get better.
Christopher Dunster
Am watching 'MATH' on paramount, followed by 'George and Mildred' and 'Robin's Nest' (bliss) and just wanted to check here and see if there was anymore news, and not sure how long ago some of these messages are but thanks Eddie for the post about Richard.
Just wanted to say that 'Robin's Nest' is now on pre-order on DVD, (am writing this in August 2007) so will be able to start collecting that as have just finished collecting DVD's of 'MATH.'
Take care Richard, get well soon and thanks again for bringing me and others such joy in this soggy summer...I am loving watching all these shows again and again on TV!
Kat
Just want to say 'Thankyou' to Richard for many a happy hour watching him on tv. His was a great actor and is very much missed by lots of people. We have no one on tv today that can bring the laughs and fun that Richard did. Please give him my fondest regards and would love to meet him one day.
Wishing you health and happiness Richard
and I wish you were my 'Man about the house' XXX
Anne
I Attended Corona at the same time as Richard although a few years ahead . He was always such a nice little boy and yes very talented. My mother used to chaperone him and drive him to jobs when we met many years later all working in Yarmouth he said yes I remember your mum and with a big smile added I used to be sick in her car.I think the last time she chaperoned him and Francesca Annis was on a film that was made on the Isle Of sky about oct 1959. My mother had to leave suddenly due to her own Sons illness in Aden, but she always had a soft spot for Richard. best wishes Richard
TONI
toni Gridneff nee Seaborn
Richard is my cousin & as many of you know he has kept over the years a low profile since his hey days, spoke to his brother recently and was told richard is doing fine. Met him a few times over the years & found him to be very warm and polite, he has a very strong relationship with many of his old acting partners who visit him regularly. He is very humbled and grateful to all those who remember him & thanks you all for your kind messages & thoughts.
Eddie
i have no info but would like to add my good wishes to all of the others i really enjoyed richards work and hope he is recovering well
declan from ireland
Currently working on websites for both Richard O'Sullivan and Robin Nedwell.
If anyone has any anecdotes, memories, photos etc. they would be willing to share, happy for you to contact me at:
spring dot ball at btinternet dot com
Sure you can work out the email address from that.
Thanks in anticipation.
Lin
Lin
As an Aussie air force trainee in 1992 I was pleasantly surprised when ROS turned up in an RAF training film about stress management. If I remember correctly, he played a Harrier pilot who was having a very bad day. It was nice to see his face again. (And if you're reading this, Richard, thanks for all the good times.)
Richard (really!)
Just watched Carry on Teacher. Richard plays a schoolboy in it, must have been about 10 or so. A wonderful British actor. I have fond memories of him on TV as a kid growing up in the 70's/80's
Tony
Dave
Eye Sea, Richard was said to have suffered a stroke in 2003, but apart from a few small problems, including some memory loss, he is fine and happy. He is well looked after and seems happy to keep a relatively low profile these days.
Nice to look back on his old shows.
Friend of a friend.
We returned to England in 1990 for my wife to have an operation for breast cancer. Richard invited us to spend a day with him, which was my wife's first outing after the op. So typical of Richard and it was a great confidence booster for my wife. I last contacted him about 18 months ago at Brinsworth House and received a polite note from the Matron, but saying that Richard was unable to reply. Just hope he is OK.
Aubrey Drage, Tenerife
Aubrey Drage
What is this mysterious illness Richard O'Sullivan had that no one dares mention? I'd like to know what was wrong with him. Thanks.
Eye Sea
I am a great fan of Richards. I wrote to him some time ago when I heard he was in a nursing home. I didn't get a reply but I wish you all the best Richard. Your Man about the House cd's still give me hours of pleasure. I would love to meet you one day
JIM MINTO
Hi, I am in New Zealand and I was watching TV one day and happen see one of Richard O'Sullivan's TV shows,Man about the House witch I haven't seen in a long long time so I thought I would go on line to find out what happened to Richard and I am very shocked to find out that he is now in a nursing home and very sick and I just hope that he gets better as I remember when I was younger I use to love watching him on TV.

Parbhu Manga
New Zealand.
Parbhu Manga
he is currently in brinsworth house twickenham, a retirement home for actors. saw him today he looked quite well, leaning over a wall and chatting to somebody
fiona
come on guys any more photo's or info on Richard O Sullivan it seems to be going quiet at the moment
kizzy
please get better richard we love you to here in belguim
paulette
Unfortunately I don't have any up to date info but just want to say RICHARD a Big Big Thank You for all you taught me when I had the pleasure of working alongside of you in my very first Pantomime "Cinderella" at the London Palladium 1976/7 and also at the Birmingham Hippodrome the following Xmas season. I know that you have not been so well lately but I send my very best wishes for a speedy recovery. In case anyone reads this and by chance to see him pass this message on. Also there maybe someone out there who was in the same Panto's if so drop a line would be great to hear how and what you are doing. rogerlayton@onetel.net
ROGER LAYTON
Thanks Pat you seem to know a lot about Richard O Sullivan i hope he is ok we don't hear a lot of new news recently
kizzy
I have been looking for info on Richard for sometime now, and so relieved to find some at last. Glad to see I'm not the only one who remembers what a wonderful actor he was, so happy to know that there are others out there like me who still appreciate his work. Sorry to hear about his ill health, but wish him well, and hope he realizes that he still has his fans and there are those that still wish to see him return to the screen. Wishing you all the very best Richard.....
Selina
Nik and Gary, Richard had to have some treatment for a health condition towards the end of last year but is recovering and doing ok.
Kizzy, he did the commentary for Carry On Teacher last year. It is available on the recent box set release and I think you can buy it on its own. Other than that I can only think of the British Gas advert he did in the late 70's! (Feb 2007)
Pat
does anybody know the voice over adverts that Richard O Sullivan has done in recent years?
kizzy
It's Feb 2007 and we have no idea how upto date the last comments are on this site?Hope the great Richard O'Sulliavn is still recovering well at the nursing home?We have been watching Robins Nest and MATH etc recently and would love to read any "new" news!Had a look at the photo and even though he's older and a bit tubbier there's still a twinkle in the eye!!Lots of love and best wishes Nik and Gary xx
Nik and Gary
cheers pat
kizzy
i just want to say richard come back we all miss you
gary
http://www.robertross.co.uk/page8.htm
I'm not sure this link will work but if you copy/paste it should take you to a website that has a recent picture of Richard. Scroll down to SOHO 2006, and go to the 2nd picture. In case you don't recognize him, Richard is third from left with a cigarette in his hand!
Pat
are there any recent photo's of richard o sullivan out there?
kizzy
richard o'sullivan is one of the greats,he reminds me of my childhood.growing up watching man about the house and robins nest,what a talent he has.i wish you well richard and would love too come and see you,you are the best and very much misssed on tv,love and best wishes,vicky x
vicky
It's a nice idea, but I doubt Richard will ever do anything high profile again, even before he got sick he had more or less quit acting and become a recluse. I don't think he'd ever write a book either as he seems very private and his profile is non-existent here now. At least he has lots of great shows we can look back on, although wish they'd repeat them more.
P.A
I think Richard has yet to reach his full potential as an actor. His talent extends far beyond television and I hope , like so many others, that he gets more opportunities to practice his craft soon.
There are few artists who enthrall and entertain us so sweetly like Richard does.
On another note wouldn't it be absolutely wonderful to be able to read about his life via his own words. I wonder if maybe this could be his next and greatest project. Millions of people all over the world would be delightfully receptive at the prospect.
Con Vlahos, Melbourn
Nic, Richard is still very much with us. He did have a health problem which he's had for a few months, but he's slowly recovering thankfully.
anonymous
i was listerning to BBC Radio Kent and the DJ said that Richard O'Sullivan had passed away before Christmas is this true?
Nic
To anyone who is interested, I have been in touch with Brinsworth House lately and Richard is recovering well after his recent health crisis, but it will take some time before he is back to his old self. I'm sure all his fans all over the world join me in sending him our very best wishes for a full recovery.....Michele.
Michele
No information, just wanted to say I too grew up watching Richard here in New Zealand. Felt like I knew him. He always came across and so personable and so very loveable. I have all the Man about the House series on tape and my three year old daughter absolutely loves to watch them with me from time to time. I think she has a little crush on Richard and who could blame her! Get well soon Richard. You're just lovely. XX
Sylvie
i am 55yrs old and love everything that richard has appeared in i would love to know how he is???? jan07
linda
No info just wanted to wish Richard all the best, always watched all his sitcoms and thought what a thoroughly nice chap he was and hope things work out for him in the new year. It's clear from all the messages of support left on this site that he is much loved and missed, all the best and good luck.
Derrick
I am 36 years old, and grew up watching all the shows with RO'S in. I now live in Australia, but spent my childhood in north England.
I remember travelling to Manchester Airport one day with my brother, I was about 8 or 9 years old. We stopped for a toilet break, pulled into a carpark, we didn't know what the place was, it looked like a pub. After coming out of the toilet, I bumped into Richard O'Sullivan, and nearly dropped from shock. He said "You can't stay in here, it's for adults". It was the public bar part of Granada TV studios. I left straight away without even saying a word to him, I thought maybe I was in trouble.
I will never forget it, having watched so many episodes, and then bumping into him like someone on the street.
Dave
I am now 35 years old and grew up watching Man About The House, Robins Nest, Me and My Girl and Dick Turpin. I read in the "Mail" last week that he was in the home after having some operation on his gums. It always upsets me because he reminds me of growing up in the 70's. I thought he was wonderful and always watch the repeats on the Paramount Channel. Come on Richard, get well soon, I love you to pieces XXXXX Would love to come and visit you
VictoriaThompson
I am a massive fan of Richard, as is most of my family. I had heard of his health problems, in fact in the 'Daily Mail' on Saturday I believe it was (21/10/06) it said in a small piece that he is still at the nursing home having had to have quite a few teeth out in the last little while. Having had one or two out myself recently I sympathise! Please pass on mine and my families good wishes. I have all the 'Man about the House series and 'Robin's Nest' on DVD/video (wish Robin's nest would come out on DVD) and adored 'Me and my girl' and long for a repeat. I also loved his child actor films....'Carry on Teacher' a huge favourite of mine as I have all the 'Carry on' movies too!

My best wishes to him and here's hoping he one day does return to TV. His fan's would love to see him again!
Kat
I was born in 1975, and it seemed that, for the next 15 years or so, I more or less grew up with the ever -present Richard on TV. Robin's Nest, Me and My Girl, Dick Turpin, repeats of Man About The House - thinking about them brings back fond memories. I'm sure all those of my generation feel the same. I fondly remember a pro-celeb snooker match he took part in too- I wanted him to win and I think he fluked a shot at one point - good stuff!! Richard's a great bloke, let's have him back on TV. All my best wishes.
Mat Taylor
Just wanted to add my name to others wanting to wish Richard O'Sullivan well. I am glad he is living with other people from acting/entertainment profression as there must be a fund of stories they can all exchange. If, as cited, he has been seen in Covent Garden, well, I work nearby and would love to buy him a drink.
Angela
If you go to Robert Ross's website (
www.robertross.co.uk
) and visit "Gallery 2" you will find that the last picture is a photo of Richard O'Sullivan taken just a few months ago. He has been recording DVD commentaries and looks in very good shape.
Ian
On Sky Bonanza channel as I write (15/10/06). Aged 12 in an Episode of the 1950s Sherlock Holmes TV series. I recognised him immediately, and then looked up the series on IMDB
Mike
I dont have any new information about Richard but just wanted to wish him all the very best for the future I have thoruoghly enjoyed watching him over the years and have just finished watching a re-run of Man about the house. God bless Richard
Philomena
I have no information about Mr O'sullivan,but im pleased to read he is ok,and sounding like he has his great sense of humour still. It is not a surprise to read how many people are concerned how he is,a well loved person
If you read this Mr O'sullivan,i for one would love to see you back on screen,your comic timing,and talent cannot be wasted.
Jamie B..
I shall copy what Barbara says about him and Italy. Indeed he's fondly remembered with great affection in Man about the house as he's one of the best comedy actors out there. I often laughed in tears seeing his show... I'm extremely happy to know he's doing fine; I was just sad for a couple of days as I read he was ill... A tought goes to John Ritter too... He was good but there was no match with Richard. Best of luck, Richard!
Paolo
Paolo
I saw Father Dear Father on BBC2 the other week and it made me wonder what had happened to Richard O'Sullivan, after reading all your comments i now know, i remember his shows with great fondness and wish him well.
Pam from Devon
always thought richard was a fine comedy actor,wanted to know to know what he was doing now sad to hear that he has been unwell for whatever reason,there are some sad shites about that need to get a life and do some good instead of pissing about on the website.
ali
I've bought his book, "Man about the kitchen", and I would like to have it autographed by him. Any suggestion on how to do that? Also, if someone is in touch with him, please let him know that even here, in Italy, he's fondly remembered and object of much affection.
Barbara
On the subject of Richard spotting, did anyone see Father dear Father: the film on BBC 2 Saturday 10/9/06? Richard played the boyfriend of one of the daughters and he had me in tears of laughter! (that poor milkman with the ladder...)Hoping to see some more of his shows repeated on TV soon!
Smokin' Joe
Who would have imagined Richard was even heard of in Sri Lanka, yes not only heard but remembered as a great comedy star of many brit sitcoms aired here in the 70s and 80s. I myself is an avid fan of brit sitcoms and have collected all series of 'man about the house' and many others. I too time to time check on the net the whereabouts of many of these stars who gave us many wonderful programs, memories of which we carry to this day. Its sad to hear that some of these great stars are no more like Len Rossiter, Yootha Joyce, Ron Barker, etc.
I am glad to hear Richard is retiered and doing well in a retirement home. Would love to visit you mate for a day, you made such an impression on us guys when we were growing up. Good Luck!
Tony
It isn't info i'm afraid. I wanted to ask Bernard McKenna if he could tell me where to visit Richard, does he have visitors? I did email Brinsworth House but I received no reply. This man has given me some of the best comedy moments in my whole life and I would just love to visit him and thank him in person. Having health problems sometimes makes me very blue and so I watch a lot of comedy, anything Richard is in makes me smile.
Nikkii Davies
Could I come too Alan?... Thanks for the info Bernard. Would love to meet him, sounds like a really nice bloke. Actually, what I'd really like is to do travel back in time 25 years and meet him as Dick Turpin! I wondered what hapened to Michael Deeks, he was a sweetie.
Vanessa from Worcester
I was at The Corona Stage Academy with Richard, who I found to be one of the nicest people in the business. He als had an amazing talent and was probably the best child actor I ever worked with.
Someone mentioned Jeremy Bullock, who was a fellow student, does anyone no where Jeremy is?
I live in Spain these days if anyone s in toouch with Richard, please let him know he is very welcome to stay with us in the sunshine.

Sincerely Alan Gunter
E-mail: alanpgunter@hotmail.com
Alan Gunter
I have just watched six episodes from Series 1 on DVD. What great comedy Man About The House was! Richard O'Sullivan was just fantastic. Hope all goes well Richard.
Kate - a big fan from Australia
Kate
I have been enjoying "Man About the House" again lately which prompted me to "google" Richard O'Sullivan to find out what had happened to him. Was upset to hear he had been ill, but very glad to hear that he was recovering. He was, and still is hopefully, one of the funniest blokes on TV, and I wish I could jump on a plane to England and visit him. I wish him all the very best from Australia. Many thanks, Richard, for all the hundreds of hours of pleasure you gave to so many people - you have the magical gift of making people laugh - don't ever lose it. As for all you "knockers" out there (and I don't mean boobs), jealousy is a curse - lose it. Lots of love to you, Richard, from a huge fan....Michele.
Michele
I can tell you all that Richard is in good health and humour and loves to hear that so many people are still interested in him. To the sad people who have nothing better to say than made up nonsence or vicious personal judgements can I suggest you get yourself a life
Anon
I just wanted to say that I wish Richard well for the future and hope his recovery is speedy. I am 30 years old and used to watch Man About the House and Robin's Nest, I had an older brother and sister. Now my daughter of 5 and a half and my nieces enjoy watching Robin's Nest and Man About the House. I was quite shocked to hear that he was ill.
Shelley Robinson
That's great to hear Bernard. I'm a big fan of the shows you worked on, I recognise your name having re-watched Robin's Nest recently. I'm very surprised to hear that Richard didn't have a stroke though as I spoke to someone at Brinsworth House asking how he was recovering from it and they didn't say he hadn't had one in their reply, and it was widely reported that he had one in December '03. Still I'm very pleased to hear that he hasn't, what caused the memory loss though? Does it affect him badly? (I'm guessing it's short term memory loss?)How lovely that you caught up on old times, he must have been thrilled to see you. Great to hear he's so happy. Thanks for taking the trouble to let us know Bernard. Hope we see some of your work on tv again soon.
Richard Fan
We were reminiscing and Richard's name came up, hence the research on the internet. We hope you are happy Richard. Good to know you have plenty of people to stay in touch with and have a laugh/talk about the 'old days'. Look after him well Brimsworth!
Eileen & Phil
I visited Richard O' Sullivan yesterday (4th August 2006) and can tell you that apart from some memory loss he is in great shape. He's never had a stroke. I've known him since 1970 when I wrote Dr. In Charge, At Large etc. I also wrote Robin's Nest and Me and My Girl. We had a great time recalling those years and we laughed a lot. He's extremely happy. He was a joy to visit.
Bernard Mckenna
re.richard o'sullivan.. I think this man is wonderful, if some people cant say anything nice about people then why dont they keep there big mouths shut.I lift my glass to you richard here's good health to you xxxxx
megs.
Hi
I do hope Richard gets well soon. I love all the shows he has done especially me and my girl along with Tim Brooke Taylor. Also do you remember him in Summer Holiday with Cliff Richard. I have heard Norman Wisdom will be spending time there soon also at the nursing home. That will cheer everyone up. Take care to all
Peter Nobes from essex
I have a strong suspicion that the villain 'edam hussain' is actually Richard sending himself up. I hope it is, because it it would indicate that he is still the same mischievous guy that we loved to watch on the telly in the 70's.
Tony Evans
Don't forget his role in the Doctor series in the 60's (and 70's?). He was great in that and I loved those shows. Good luck and a speedy recovery so we can see you again on the TV!
Ken M
I was in touch with someone who works at Brinsworth House recently and they told me that Richard is doing well and is happy, he loves to know that people still enjoy watching his shows. I also saw the Mail article yesterday, Richard obviously looks older and seems to have gained a bit of weight, but he looked happy enough. The article mentioned that Tessa Wyatt and their son visit him often. Alan 'Fluff' Freeman looked very ill though, hardly recognised him.
MATH fan
Richard is living in Brinsworth House, Twickenham, which is dedicated to looking after old stars of radio and music hall. A feature appeared in the Sunday Mail (Sunday 16th July) which indicates he is well looked after. I have been to Brinsworth House to visit one of our old stars several times, who unfortunately has since died. Ben Warris was also at Brinsworth House at this time.
Terry Martin
I'm just watching Man About The House and wondering what Richard O'Sullivan is doing now. He's always been a favourite and I don't think I've missed a single series he was in. But I have missed him on TV and whenever I see a re-run I wonder what he's up to. I did read a newspaper report that he had had a stroke a while ago but didn't have any more news until I found this page. I hope he's doing well and look forward to hopefully seeing him on TV soon. Ooh-er - sooner than I thought - there he is now, sat in a rather short green robe, smoking a fag and talking to Jo :)
JJ, Milton Keynes
Was very shocked to hear about Richard's illness but the comments and sightings etc are very encouraging. I remember Robin's Nest, Dick Turpin and the very funny Me and My Girl from childhood. I do beleive as well as "Nest" Richard also wrote and performed the theme to "Trouble in Mind", his last regular series. A very talented actor and musician. If you're reading this, hope this message finds you well and happy. All the best to you Richard!
CHARLIE SMITH
Sorry to hear Richard has had a stroke. He's one of the nicest guys I've met. Its probably not widely known, but he has written some very good songs. I worked as a drummer on some his demo discs in the early sixties. Remember 'I'm walking' Richard? I still have the disc. Get well soon.
leon
I have no new information about Richard but am very glad indeed to hear that he has been seen out and about in London and is obviously so much better. I too remember him in Man About The House and also in the Dr series playing Bingham. I also saw him in Cinderella at the Palladium with Yootha Joyce and Brian Murphy.
As long as he is reasonably happy with his life, that's the main thing. I send my regards to him.
Jennifer
yes, richard has been spotted around the covent garden and soho areas recently. he was in the cross keys pub, covent garden, some three months ago, and a friend told me he saw him in the lyric pub in soho, before in closed down. not sure if he's doing or going to do something in the west end? good luck and the best of health to him.
tara carney
i saw him in the harp pub in covent garden last friday 26/5/2006 looking in good health. he was with a couple of men, friends/carers? anyway, he was laughing a lot and all looked good...he had 1 glass of diet coke and that was it. landlord says he goes in there 2 or 3 times a year!
mark dowie
my huband is a great alan freeman fan of the dj who is also in the same home as richard o'sullivan. yean man about the house and robins nest were part of my childhood in the 70s. so funny. i send my best wishes to him and hope he gets better soon
maggie
I loved Richard - I have been watching Man abouth the house, I thought he was great. I came on to this website to find out where he is now. I got a shock, I hope he gets better and back into acting.
Lydia R
I was saddened to hear about Richard's health problems, Richard and myself were friends when we went to the same school Corona Acadamy (stage school )Chiswick west London, I remember the day Richard and myself went to buy an MG TF sports car, he had me in stiches, I hope you read this Richard just to let you know your old school mate wishes you all the best and look forward to seeing you on telly once more
Richard James Perth W.A
No info. For whatever reason - maybe reviewing my past having turned 50 - Richard came to mind so figured I'd find out what he was upto. Saddened at the news of his illness. Recovery and good health Richard. You gave us all a laugh in my teens.
Pete Mather
HE WAS BRILLIANT IN MAN ABOUT THE HOUSE. BIT OF A LAD THO!!!!!! GREAT ACTOR AAAAAA++++++++++++
MICHELLE
no other info on richard o'sullivan's whereabouts or state of health. good actor, great sitcoms. but do you remember that tv commercial he did about gas fires? "'does it make good toast', I asked", says O'sullivan, sitting on the floor waving a slice of bread on a long fork in front of a sitting-room fire. "Yeah, it makes great toast," he says with a raffish smile. great stuff. get well soon.
jezza
Recently I heard that Charlie Drake has also been admitted into Brisnworth House. He has had a stroke and gone blind. Wonder if he ever bumps in to Richard.
D. Head
I have heard from a very good source that Richard O'Sulivan is in good spirits and still in the nursing home and was visited at christmas by fellow cast members on MATH !!
If you are reading this Richard, we love you !
I don't have any news about Richard this is why I'm on this site, to see what happened to him!. I'm surprised to read some of the remarks. I,too,was a fan of Richards and I have missed him over the years.If he took ill last Christmas and is in a nursing home as stated by some then where has he been in the preceding years? He hasn't been seen for years on TV or in newspapers. Can anyone fill in the gaps?
Glennis
I was really shocked to hear about his illness, my husband and myself are huge Man About The House fans and since being ill at Christmas, my 15 year old son discovered the programme on Paramount and asked for the dvd's of the series' and the film for his birthday. A legend through the ages obviously. We wish him well.
Debbie
great actor grew up with him thought his shows were fabulous entertainment is there anyway to contact richard give him a few words of encouragement
jimmy
It's great news that Richard is feeling a lot better after his stroke. I was born in the 70's so was only young when MATH, Dick Turpin and Robin's Nest were on the air, but he feels like part of my childhood. I can still remember the catchy Robin's Nest theme tune, which I believe Richard wrote and performed himself!
Am loving the MATH re-runs on paramount and have also bought the Dick Turpin DVD's.
You keep getting better Richard, you have been missed.
RO'S fan
So sorry to hear that Richard has been unwell but it sounds very positive for the future. I remember as a boy playing cricket on Chiswick Common with him and his friend Jeremy Bullock, another child actor at the time. Two nice lads who treated me well whilst in London over 45 years ago
anonymous
Its good to see so much interest out there for Richard. My friends and I would be delighted to see him back at work. I wonder if, by any chance, he and Tessa Wyatt may work together once more.
P.O'Oka
Its interesting to see what's written here, apart from one entry from "Edum Hussein" and the dubious "sightings" at Richmond station and Bondi Beach,if Richard reads this site he should be encouraged to return to acting..For my part I would love to see him back on the small screen and wish him well for a complete recovery.
R.O'S fan
Just to say am sorry to hear that Richard O Sullivan is not in good health. I recently bought all of Dick Turpin on DVD too!!! Have just started watching the reruns of Man About the House and although I remember my parents watching them, it's a whole new show to me! Hysterical! Can't believe some of the punchlines they got away with!! Anyway, my best wishes go to Richard and if you are reading this, love to see you on telly soon.xx
Louise from Norfolk
Just to say I grew up with Man About the House. It is brilliant, now on Paramount and Richard O'sullivan is still brilliant in it. I do hope he will be well enough to work again. Always liked him. So if you are reading this Mr O'Sullivan, you gave me and others so much fun and joy. I'm sending this back to you so you can have some fun too. Ian
Ian
I was watching Man about the house tonight and wondered what Richard was up to today and came across this from a google search. I was and still am a big fan of Richard and was shocked to hear about his stroke. Is Richard still married to Tessa Wyatt.? They worked well together in the 80s and hope they are both doing well.
Paul of Sheffield
I remember Richard when he filmed Cleopatra with Elizabeth Taylor, I was in love with him then and wrote to ask for his autograph which I still have in pride of place on a on his photograph. My children love him too and watch all his past work on t.v now.

Keep getting fitter YOU ARE A STAR RICHARD O'SULLIVAN
angela
It is brilliant news about Mr. O'Sullivan. Through my own experiences, I thought Mr. O'Sullivan, would be no longer available to do everyday stuff. So it is great to hear he is on the mend, and I also hope to see him play a major part on television.
me
Just to say we both wish Richard all the very best and that he gets well soon.
I like many others have watched hime on the telly since I was a kid and realy miss him!
All the best man and I hope we see you soon
Austin & Lisa
Aberdeen
Austin & Lisa Wilkie
Just to say I remember seeing Richard O'Sullivan in pantomime, I can't remember which one, but he was on stage with some other actors in front of some very large scenery when it started to sway forwards. He pushed the other people out of the way and when it had stabilised said "there was no need to bring the house down!" The unselfish way in which he cared about the other actors instead of himself is testament to his extremely nice nature. I also hope he returns to acting soon and wish him well for the future.
Caz
We just want to say how sorry we are to read about Richard's illness and hope he will be better soon. Since we have been watching Robin's Nest and Man about the House on Paramount, we have seen what a great personality he has (the shows would not have been the same without him)and have often wondered what he is doing now. Had hoped he was happy and enjoying life. Would be great to see him in something new, if any modern writer could come up with anything half as good.
John and Clare
I hope he goes back to work soon, a legend
Gary
i have just completed some work at Brinsworth House, and spoke to Richard O`Sullivan for about an hour, it is true he had a mild stroke, but all other stories are untrue, he was really nice and made me a coffee, he said he has been offered parts on tv but will wait a while. really nice guy looks no different apart from grey hair.all the best mate see you soon
Steve
I keep checking here to find out the latest!.. Nice to hear from Jayne that he seems well. Can anyone from the nursing home say whether he will get well and work again? Is he happy?
Vanessa from Worcester (again)
Best wishes to you Richard. Hope you are doing well and are looking forward to see you again someday on television or elsewhere. Loved you in Man about the house. You are a statue of a generation, I truly believe. Best wishes.
Bert from Holland
My husband installed some laundry equipment this week (Aug 05) at the nursing home where Richard lives. He saw him several times and says he seemed well. According to staff at the home, Richard is one of the nicest guys you could possibly meet. We were big fans and wish him well.
Jayne
Richard was a part of television history,I hope he's feeling better and is back on the telly soon. people with nasty comments should go forth and multiply!.
alan davies
I was a trainee Director on 'Me And My Girl'. Richard was a wonderful actor to work with. I wish him health and happiness.
Terry
Any up to date info on how he is? MATH was great. So sorry to hear the news. My thoughts are with him.
Rachel Ross
Juat to say that I wish Richard O'Sullivan the best of health and hope to see him work again soon. I have great memories of his work as a cheeky child actor and fantastic adult actor. I loved 'Man About The House' and adored 'Me and My Girl', a first class comedy which is forgotten and should be released on DVD. I hope he has family and friends around him and is happy and content.
AL CHERIN
Richard is still in a nursing home, but is doing well and is happy. He would really appreciate all of your nice messages and as far as the rude ones are concerned he'd probably think you're a complete cock. Richmond train station story is utter nonsence.
ANON
I agree with all the kind messages, and miss him, and wish him well.
Jana
It is true richard had a stroke just before last christmas.He is in a nurseing home where he has been since.I am in regular contact with him and he is doing well and feeling a lot better,he hopes to work again in the future.
mark brown
If he's had a stroke then he's made one hell of a recovery because I saw him at Bondi Beach about 6 months. He did look a little pissed but other than that he seemed fine.
Steve Daley
I was looking up the man about the house actors, and was shocked by this news. I hope he gets well, though I doubt it very much after reading this news. I liked him as dick turpin, and as that man, about the house. Gr. from Holland.
callie
I recently worked at the nursing home where Mr O'sullivan is resting and i can tell you he seemed very positive and lively.
shane
I was really sad to hear about Richard's misfortunes. I always liked watching him in Man About The House etc. etc. I thought he was quite good-looking (fancied him a bit). I have no new information about him: all I know is what I've read/heard about him (manic depression, stroke, residence in nursing home). I feel very sorry for him. I do hope he will recover. :( :(((((
Anna
Very sad to hear of Richard's illness and miss seeing him on TV. Was totally in love with him in Dick Turpin, I was just 11 then. I'm 35 now and have just treated myself to DVD of entire first series... Magic! We wish you well Richard. Lot's of love xxxx
Vanessa from Worcester
Well I don\'t have any news. I just was curious what happened with Richard O'Sullivan, because I liked his shows. I always had a good feeling watching it. After reading some things about his present, I still wonder what really happened with him. Maybe someone can give a clear and true answer about this.
cris vervoort venlo holland
We were very saddened to hear about Richard's illness and hope that he can read these messages of support because he is still being watched by many of his fans every day and is much loved.
Amanda and Martin
I too wonder what has happened to this wonderful actor. He is never seen on television for years. I just love the way he played robin tripp. Maybe he is able to read all this stuff except the part that sickening edam hussain wrote, I think he is just a sorry and jealous somebody. Richard if you ever read this we miss you on the telly and we hope you're oke.
lots of love marjan from holland
marjan
Ah, the legendary Dick Turpin by mr. Richard O\'Sullivan... My absolute hero when I was... 10 years I guess, playing masked robber in the woodlands of Loosdrecht and Hilversum.
He deserves better if these rumours are true, other actors got knighted for less. And I do not mean Sir Sean.
Freek te Water, Amsterdam.
Frederik te Water
I was shocked to hear,about Poor old Richard o sullivans illness, and misfortune,my wife will be devastated,she loves his Dick Turpin,and i remember fondly watching him in is variouse sit-coms and enjoying them very much indeed, we hope so much he is doing o.k.
Was their any need for "edam hussain" non-contribution!!!.just nasty.....
steve
he was in that dreadful robin's nest, wasn't he, with tony "fern britton's dad" britton. awful. he was in a one off drama sometime last year. can't remember what it was called or what channel but my monicle popped when i saw his ugly mug in the radio times
edam hussain
I too wondered for a long time what the hell had happened to this particular individual, but I've since found out he suffered a stroke round about Christmas last year and has been admitted to a nursing home as a permanent resident. Though the stuff about him begging for money at Richmond railway station is news to me.
Jeremy Cobbold
Heard he was a manic depressive and suffered at bad stroke at age 59. Presume he's still alive - shame about him as I thought Man About The House had one of the greatest theme tunes known to man!
Caroline
My wife and I have been asking the same question, whatever happened to Richard O' Sullivan as we have never seen him on television for years and not seen his name in any casts for plays etc.
We did get some heresay and I obviously cannot verify if true. What was mentioned to me that R O'S is now a chronic alcoholic and was seen begging for money the concourse of Richmond (Surrey) rail station.
If this is true then it is tragic, as this fine actor gave a lot of pleasure over the years in a career that started in childhood. I do hope all the lifelines have gone out and continuing to go out to restore this man to health. RO'S would have been 60 years of age last May 2003.
anonymous