Cheap and Legal MP3 Downloads
If you want to legally download music from the Internet, but want the cheapest files possible, then your best bet is to download from Russian websites. "Why is that?" I hear you say - well, it turns out that due to the copyright laws in Russia, it is legal for Russian websites to offer MP3s at ridiculously low prices, and it seems is legal for many parts of the world to download these files as you're essentially buying the music from Russia - where it's legal!
So, sign up at any site below that takes your fancy to get the best deals on cheap, legal MP3s!
MP3 Caprice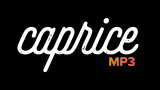 MP3 Caprice is a website that offers very cheap MP3 downloads. As you can see by its position on this page, it's not bad at all. They also have the lowest deposit amount of all the sites at just $10. And when you add this amount of credit, you even get an extra $1 for free! If you deposit $100 (there are also $25 and $50 options), they give you a bonus $35!
Every song on their site costs just 12¢ (about 9 English pence) and every song in their catalogue has a quality of 320kbps (that's a very high bitrate, good enough for excellent CD-quality music), then their prices really are excellent value for money.
One of the features that makes MP3 Caprice stand out is the ability to contribute to the site in exchange for bonuses on your account. For example, you can add a review to an album for a $2 bonus, which is enough to download 16 songs!
MediaSack

MediaSack offer both cheap music and movies, which is a real benefit of their store. The music is just $0.10 per track, and you can download a lot of movies in their lowest quality version for free if you have over $1 in your account. You can also pay for movies in upto 1080 full HD quality, but as this page is just about MP3 music files, we won't go into the details of those here.
The first benefit of becoming a member with MediaSack is that you are rewarded with $1 into your account for doing so. That may not sound a huge amount, but it allows you to download 10 tracks for free, which is great! When compared to some of the other sites reviewed on this page, MediaSack doesn't appear to have the largest collection of music available to download, but we're sure you'll be able to find most, if not all, of the music you want.
Unfortunately, the search facility on the site seems a bit "hit and miss" - sometimes it works, sometimes you have to try a few times to make it work correctly, but that's really the only minor point to the site. You are able to add credit to your account through Visa and MasterCard and the top-up amounts are fairly reasonable, with the cheapest being $19.99. Regardless of how much credit you add, you will be rewarded with bonus credit. At this lowest top-up band, you receive an extra $10.01, and at the upper band ($99.99) you get a massive $150.01 for free!
Melodishop
At MelodiShop, you can find almost any song you are looking for, and pay just $0.10 per track. That's right, each MP3 song costs just 10¢ each!
They have lots of bonus incentives too, such as when you top up your balance with some credit, they will give you some extra credit for free. How much this free credit is varies depending on their current promotion, so the best way to find out how much you can save is to visit their site.
Their site is sweet and simple - no frills, but plenty of savings to be made on the latest chart releases.
MP3 Million

MP3 Million is another excellent site from which to download the latest music for a fraction of the cost of mainstream marketplaces. It's design doesn't leap out at you, but then that works in it's favor as it makes the site very easy to use, especially when searching for track you are looking for.
Its prices are very competitive also, being just 10¢ per track, regardless of length or quality. Account top-up options start from just $15, for which no extra credit is given, but if you purchase $30 credit you are awarded with an extra $15; Top up with $50 and MP3 Million will double your credit balance, and add $100 will better that by getting you a whopping $125 extra added to your account!
So, while not being a stand-out website, as you can see, it is a very viable option with some really great features.