If you have any other information on Pat Sharp,
click here
to add it.
What Happened To Pat Sharp?
Below is information other people have submitted about Pat Sharp...
All information on this page are the views and opinions of the submitter and do not necessarily reflect the views and opinions of BoredAtUni.com.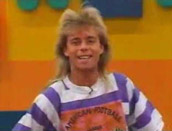 Errr.... Who? TV/Radio Presenter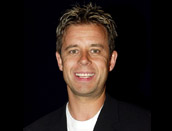 Please note that messages containing statements regarding individuals may be removed at the request of the individual in question.
The reason he seems to be popping up on so many Radio Stations at the same time is he worked for a company called Blue Revolution who then sell his show to other stations, hence you can hear him on one station, flick to another and he'll still be there, normally only a few milliseconds difference in timing if at all, it's pretty standard and how most of the chart shows work. Last time I heard him doing something different was on Smooth FM's lunchtime show this year.
LN
Pat Sharp was at the Ivory Rooms in Billericay Essex. last night it was a great night and he played good 80's funk and soul music.
If you get the chance go and join the fun.
Pat Sharp legend...
Lisa
Mine is the only correct information on the man Pat Sharp- Pat is now presenting his own 'Drive Show'- weekdays between 4 and 7 p.m- on "Heart 103 Cambridge"-which can only be heard on 103 F.M in the Cambridge area. He has also recently presented 'totally 80's' a radio show broadcast on a number of different stations accross the country. I believe he still lives in Edgware North London and commutes every day to Cambridge for his show on Heart 103..
Adam K, Chelmsford Essex
I have seen quite a few pat sharpe video clips on youtube,showing him DJing at clubs.If anyone gets the chance to go to one of his shows,video it and put it up on youtube.
moonvisage
infact mate your wrong it was his sons girlfriend doing porn!!!
anonymous
Pat is a roving DJ. One of his daughters briefly did porn, she made 4 movies and it is rumored that Pat paid off the companies to remove the vids from online. She lives in Fort Lauderdale Florida.
Steve Davidson
pat shape for president!! people don't get much better than him!
emily leach
Pat Sharp has 3 kids
in fact i am friends with his daughter Charlotte
he lives in radlett, north london.
anonymous
Pat Sharp presents a national radio show called 'The Weekend Vibe' for a company called Blue Revolution.

"Mixing up the finest 70s/80s Soul, Funk & Disco together with 90s Old Skool and the best of today, The Weekend Vibe is the ultimate fun, feel- good Sunday afternoon show."
Phil
Now working for Invicta Radio in Kent, he is married and has 3 children
Anon
Pat sharp is alive and well and presenting on BayRadio a local radio station in Javea, Costa Blanca!!!!!
Karen Bonnamy
I saw him at pontins in prestatyn, wales on 25/03 at the TIDY WEEKEND. He was doing an adults version of fun house on stage. I thought he was a bit of a knob cheese and i have a sneaky suspicion he may be gay. He was my fave when i was little tho!
shez j
he's coming to birmingham next month!
Jo
Hes djing in Caledoninan university in glasgow on 28th of september
Amy
He is now a DJ!!!! I met him last night in a club called Bomerang in Magalluf. Not very good DJ but pretty funny to watch and a really nice bloke
Loo
Well... you remember the twins from fun house - apparently he woohooed them both (together) and then had their mum! eeek He's a freak who crawls around Universities trying to score!!!
The only answer
Recently heard him presenting late night on Century FM.
Zammo
He toured last year and came to Plymouth uni where i think the audience totalled 10.
Joey
Pat Sharp is a living ledgend, I wish he was my dad, and they need to bring back FUNHOUSE! xxxxxxxxxxxxxx you rock Pat
Joe Thorpe
My boyfriend DJ'd with him in Aber Uni few years back, had the funhouse twins with him! (But apparently they don't age....hmmm.....)
Buuuhhh...
he is now on ocean fm in the evening
Hannah Laker
he has his own company producing Music Imaging he also still presents at century FM
always
he was at de montfort uni leicester earlier this yr!!! u rule pat bring bk the mullet!!!
Your master and Commander
He was in magaluf all summer, still an absolute winner
Dave
I saw and said hello to pat while on a night out up broad st in birmingham(may 2004). He was DJing in one of the bars!!
Howey
Is coming to UCN for the 25th January.
I'm not going.
UCN
We are Pat Sharps biggests fans, when are they gona bring back the fun house it was legendary. Even though he wasnt very good in the games we love him for trying x x
Sophie and Claire
We saw him playing a set in Magaluf in a club called Boomerangs- still a legend!!!
nicola
I found out from Heart 106.2fm that he didnt renew his contract and left Heart to persue other things. Toby Anstis now does his show. poor Pat
anonymous
Pat was up here in Newcaslte last week (13th October 2004) in a club entertaining students
anonymous
he no longer works for heart as Toby Anstis does his show
anonymous
Wheres Pat Sharp? He seems to have disappeared from Heart FM in London?????? Any Ideas?
Kevin King
Saw him at Jumpin Jaks in Southampton a few months ago on this FunHouse uni tour thing. Claimed he slept with both the twins.
Jesticles474
Yep, Pat Sharp is the midday (9am - 1pm) guy on London's Heart 106.2, and presents a syndicated weekend 80s show on local radio stations across the UK.
Losing Channel 4's The Games, getting beat by "Mr Gay UK" and the cheating major from Who wants to be a Millionaire"
wierdo
I listen to Pat Sharp every morning in the car on my way to work. He still works for Heart 106.2, one of London's biggest radio stations. Presents from 9-12
Brimmu
Still DJ's at the Cheers bar in London's Picadilly!
Majin Morpheus
Thinks nothing of sleeping with young girls, despite having been married for years. Knocked some bird up, so had no choice. He'd love to deny everything but the photos and videos tell no lies.........
"Still playing cheesey tunes on Capital Fm in London"
Monkey Boy
"Can be found DJung on a London Radio station (I think its Galaxy) though he did a PA at our universtiy (the mullet tour) where he did a DJ set and played fun house. It was a whole lot of fun with prizes to be won (mullets etc.) Iwas just gutted he never brought the two twins with him :("
CantBArsed
"Has recently been seen at Nottingham Uni night out at the Works nightclub. He was supposed to be there as an MC.. but just ended up acting like a big twat.. I believe he tours the country for such night's out."
Larry
"Presenting 80's radio show on local radio station"
bob
"Still a major Radio Star, presents the morning show (10am or thereabouts) on Heart FM 106.2 in London - the long hair is now gone tho"
StarGazer