If you have any other information on 911,
click here
to add it.
What Happened To 911?
Below is information other people have submitted about 911...
All information on this page are the views and opinions of the submitter and do not necessarily reflect the views and opinions of BoredAtUni.com.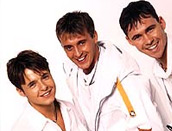 Errr.... Who? Pint-sized English boy-band
Did you know...? You can download MP3s by 911 for only 16¢ (10p) each? It's easy - just click here!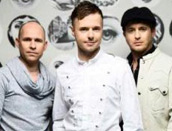 Please note that messages containing statements regarding individuals may be removed at the request of the individual in question.
julie e
jimmy constable road to evolution album help support jimmy on pledge music here is the link
https://t.co/qCudhjSolW
julie e
huge 911 fan
they're doing the big reunion which is on in jan 2013 on itv2 with other bands 5ive, atomic kitten, liberty x, bewitched, honeyz - all fans don't forget to watch
huge 911 fan
spike is on twitter follow him at @MrSpikeDawbarn
gem
jimmy is also on twitter @jimmyconstable all 911 fans go follow him
gem
lee has twitter go follow him @MrLeeBrennan on twitter
gem
please can every one follow on twitter 911comeback and help support the boys thanks
gem
just found out that lee brennan is new carlisle youth zone ambassador
gem wales
911 are bringing out a new album soon and possible a tour please join 911 official on facebook find all 911 of where they playin and what there up too there lol
julie e
911 are in minehead this march am going for the 90s reloaded not sure what day they're playing on yet find out when i get there lol
julie
lee not in panto this year pop goes the band is on next year sometimes iknow when cant say sorry
julie
911 are on pop goes the band the band having makeover other acts on there such as bucks fizz 911 in bangor regis in october 3rd to the 6th from julie southwales 911 biggest fan
julieevans
911'playing butlins in may 2008
julie
lee said in ok mag he doing atour whitch they are and going to bring out asingle lees in aladdin this year panto he got a myspace if fans love him go there
julie
911 has changed dates were playing in cardiff on the 10th of october now its not till the 4th of november just to let all the fans no
julie
They are still fantastic, have met them after several gigs and are the nicest guys ever! Bring back the 90's boybands!
cara, essex
911 doing a new tour october 10th starts in cardiff 2007 am going cant wait i got depression they will cheer me up and bring back the goodtimes again
julie
lee from 911 was on truth about boybands iwatched it the second half was my best with 911 lee got a puppy and a kitten and he not long opened a peforming arts school
julie
on the 1st of july 2007 i seen the guys sing at chicago rock they were all looking good, they are tiny now! We got photos and autographs from them!!
wee L
am 911 top fan and iwish they get back together and play in wales more good luck to jim with the baby i love seeing them in butlins 911 rock my worldxx
julie southwales
lees in aladdin panto in december they are anice bunch of top lads upperstreet has split so hits say november o6 911 colour my :world westlife rule hehe
julie swales
jimmys girlfriend claire has recenty given birth to their baby daughter ellie who is nearly 4 months old now. Congratulations xxxxxxxxxx
d
Lee married Lindsay Armaou from B*Witched! last September.
Carly
The boys will be playing live at Jumpin Jaks in Glasgow on 8th March 2007. Visit www.jumpinjaks.com
Jumpin Jaks Glasgow
Jimmy is taking part in MTV series "Totally Boyband" as one quarter of Upper Street, along with Danny from New Kids On The Block, Bradley from S Club and Dane from Another Level.
Katy Ingram
yep 911 were performing on a weekly basis from 2003 at butlins bognor regis when i worked there i use to pop up and see them after i finished work unfortunatly never got no where near as usual.i also left in 2002 so unsure how long they performed there for.
sarah theobald
Two of them run a 'pop school' also with Celena from the Honeyz, and some other girl.
Simon
jim'l fix it
911 are playin 27.4.06 at jumping jacks glasgow
scottish chick
they won their show and went to the finals but lost. lee's site is www.lee-brennan.com lots of updated stuff on there. i love lee
me
well did anyone watch the hit me baby one more time?? i was soo exited to see 911 on it i used to love them when i was younger....so i thought id watch much to my dissapointment!!in the final unfortuatly one of them,lee was on crutches and they lost to some bold scottish blokes. also how short are they compared to vernon kay??
lauren
Jimmy Constable now has his own website and is embarking on a solo career. http://www.jimmyconstable.com
Dan
According to my TV listings, they are on "Hit Me Baby One More Time" this Saturday (14 May 2005)
Katy Ingram
911 were in jumping jacks in glasgow in October last year! Cant seem to find anything recent bout them on the net, are they touring this November, if so when?
Tricia & Suzanne
hey i love 911 and want to see them back they are all so hott i havent heard anything since lee brenanan got cancer years ago apart from that i read in sneak magazine that they were ment to be on the tv series 'hit me baby one more time' but that was two weeks ago i hope they go and make a come back i would deffinetly support them 10/05/05
kirsten
spike goes to my grandads local in warrington, he was giving me funny looks and my grandad said he wanted to belt him one. true story.
auto
i saw them while on a dance compertition trip to butlins, i loved them when i was little so was well impressed when i talked to them after their show and spike asked for my number and has since texed me...i know hes the ugly one but still! lol x x x
kay
they was at bognor regis at butlins in oct 04
amy
i had a go at their concert in Shanghai China.that was 4 years ago.They disappointed me.i don't like them any more,but hope they'll enjoy their life for the future. 26/11/04
vivi yuan
Spike from 911 is still tiny but can always be seen out in his home town of warrington on the razz. He also loves a chicken pasta bake in the local pizza hut.
Anon!
they played in stevenage jumpin jaks yesterday (thurs)and it was my birthday and i met them all and got a kiss from lee
they were supposedly at Jumpin Jaks in Glasgow Mid September (04)
Bobalina
lee was in play at a theatre in wolverhampton! but that's all i know!
jodie
how recent is all this?? ok so does anyone have any july 2004 info? i loved them when i was younger, would love 2 see them live again
laura
911 performed at Jumpin Jaks in Southampton last month. We all laughed.
Jesticles474
lee is dating linsey from bewitched
anonymous
i saw them on the boat nightclub in newcastle and i pushed them over the brig, into the briney depths
andrew macmillan
It's official....911 are starting their tour in the UK in November.
G
they have split up (thank the lord) and Lee Brannon is going solo ! He is also dating one of those bwitched girls
Gill
911 aren't gone!! They're touring the UK in November =)
Gem
THE MAIN SINGER OF 911 'LEE BRENAN' BROGHT OUT A SOLO SINGLE RECENTLY (4/2/02) CALLED 'TURN IT AROUND'. IT HAS FLOPED TERRIBLY IT DIDDN'T EVEN GET INSIDE THE TOP 75, GOT TO NUMBER 76 I THINK,(DESPITE IT BEING NUMBER 71 ON THE SATURDAY), LOOK'S LIKE HE MIGHT GET DUMPED BUT HIS RECORD LABEL AS WELL AS 911 DID. (GIVE HIM HIS DUE HE DIDDN'T DO ANY PROMOTION AND WAS ONLY RELEASED ON CD).
ANDREW HUNTER
Got inside Record Company info that they are (supposed)to be reuniting for a while just to get some cash as they are pretty skint! Also saw the lead one and the ugly one at a Five concert (i know - sad) with that one from Bewitched, he had on a really dodgy Red Bull Jacket.
Lyns
i'm proud to say that jimmy from 911 is now living in my area of the country. He has been spotted on more than one occasion in our local Tesco, and about a year ago i had the pleasure of serving him in the cinema where i used to work. So in answer to your question "what are they doing now", jimmy is doing his weekly shop, and watching films. oh to have the life of an international star!
blondie
Came to our Uni last Friday & performed a few of their hits. The girls loved 'em but the guys (understandably) hated them, Their populatity was't helped by the fact that they were a last minute replacement of a current dance act who couldn't come
CantBArsed