If you have any other information on OTT,
click here
to add it.
What Happened To OTT?
Below is information other people have submitted about OTT...
All information on this page are the views and opinions of the submitter and do not necessarily reflect the views and opinions of BoredAtUni.com.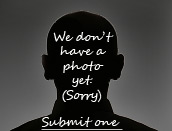 Errr.... Who? Boy-band
Did you know...? You can download MP3s by OTT for only 16¢ (10p) each? It's easy - just click here!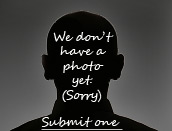 Please note that messages containing statements regarding individuals may be removed at the request of the individual in question.
no, lee west was in north and south. i know im sad that i know that, and am correcting u on it...but it has to be done!
hali
Alan is now working in Vodafone. He moved to Turkey as an entertainer in 2000, then to Lanzarote, before going to New York for a few years.
Alans Mate..From Turkey
hey i fink OTT r gr8! wot they up 2 now??????
email me: wil03021002@ndai.ac.uk thankz
Emma
Yeah the one who works for Vodafone was on my bus this morning, bless. But I heard him sing at a karaoke recently and he was fantastic! Should have made it on his own.
ALI
Alan is now working in Vodafone head office in Sandyford in Dublin as a Customer Service Rep .
Diana (dolly lolly)
Glen (real name Tiernan) goes to de Mont now. I met him in the union a while back. I think he's doing theatre.
laura
Alan and Glen moved to New York but Glen is back in Dublin now. Alan is a barman in an irish pub
susie
One of the singers, Lee Otter, sprang up as a solo artist a year or two back as Lee West.
He bombed.
Theresa