If you have any other information on OTT,
click here
to add it.
What Happened To OTT?
Below is information other people have submitted about OTT...
All information on this page are the views and opinions of the submitter and do not necessarily reflect the views and opinions of BoredAtUni.com.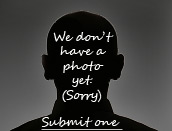 Errr.... Who? Boy-band
Did you know...? You can download MP3s by OTT for only 16¢ (10p) each? It's easy - just click here!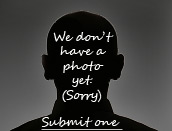 Please note that messages containing statements regarding individuals may be removed at the request of the individual in question.
Staci

DId Alan actually respond to your email? maybe you should have him email me also.... i wanna see hows adam is doing...

Luv, Ashanie
Ashanie
Hey Alan
Its Linda if your back on Email me when you get a chance I lost your mobile number how blonde..
Chat soon Babe
PS: Scarlet Elaine Fitz
lindafenlon@vodafone.ie
Linda F
Well i wish i had info but i thought OTT were one of the better 90s boybands, Story Of Love is a class tune indeed!
ally@uraps.net
Ally
OTT rock!!the best band and i miss them heaps : (
efitzsimon@hotmail.com
Those were the days eh. They seem like so long ago. If anyone wants to chat about their days following OTT, my email is: journo_uk@hotmail.com
Does anyone know if the guys have myspace pages?
Sarah
Well if you ever come on this site again Alan.... do you remember Charlee - my daughter with leukeamia whom you met us on the big breakfast??? Well woohoo long time ago now - Char is nearly 15 and doing brilliantly.. If you kept in touch with the guys or Adam Lambert give em my love and get in touch. Asilnotlew64@hotmail.com love lisa
Lisa & Charlee
sorry had to type below in a rush ignore my crap spell check xx
holly
gosh I used to be mad for this lot! I was hugely into alan an me and my mates gemma, Sarah and Joanne ( all from Blackpool)use to try and follow them everywhere we could we were only about 16 at the time. I mate some great people Zoe from oxford, Jude from Manchester, Carla from Manchester , debs from Dublin....if you lot are around drop us a line!

Alan good to hear you are doing well and this makes me want to pop over and say oi oi as now at least I am old enough to drink!

to all the guys hope you are well and happy

holly (Scottish)

agoodgoodlass@hotmail.com
holly
ashanie, i recently met up with alan he's a great guy, i think adam is at university though i'm not sure where, if i can find alan and he's been out of the country for years all i casay is keep trying!!!!!!!!
staci
Hi guys....im going to UK next month..... i really need to see Adam MAtes.....DOes anyone know where he is????? gosh i miss him.....
if anyone knows, pleaseeeeeee let me know.....
Thank ya' all......
Ashanie