If you have any other information on OTT,
click here
to add it.
What Happened To OTT?
Below is information other people have submitted about OTT...
All information on this page are the views and opinions of the submitter and do not necessarily reflect the views and opinions of BoredAtUni.com.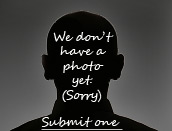 Errr.... Who? Boy-band
Did you know...? You can download MP3s by OTT for only 16¢ (10p) each? It's easy - just click here!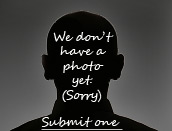 Please note that messages containing statements regarding individuals may be removed at the request of the individual in question.
check out my OTT fans group on facebook....
Zoe B
Does any body know where Alan Fitzsimons is now. I am an old friend with a great oppertunity for Alan right now. If anyone knows how to contact him tell him to get in touch with me Urgently PLEASE. OH and Thank You Guys.
Norris Stephens
No idea how old this page is but I'm having great flashbacks reading it!
We used to follow the boys everywhere and torture their mammy's! Niall's mammy Martha, even lent me a pair of gloves for my debs ball!
Thanks for the fun times and the memories guys and all the girls that used to follow too (including a couple I see on here from very early BZ days!)
Anyone feels like getting in touch the email is tt4eva@hotmail.com
Eadaoin
Eadaoin
heya
Mags here yas are all right Al is working in Vodafone and up to recently he was my TL :-(

But guess what all yo alan fanatic fans I GET TO SEE HIM EVERYDAY WOHO HAHA
Al is ubbercool most genuine person you will meet.

Love ya al
xm
Mags
Missing Those days we had...
I'm the one of being crazy in lads..they are my absolutely first love with boyband...I miss them so much..esp. Niall ( I miss u so) many year pass but i'm sure that u guys still in our heart...if anyone have any information about Niall plz tell me, i'm dieing to know...Hay Alan nice to see ur message...you giveing my regonize all of those lovely memory...
if anyone want to talk about the lads please e-mail me at n_somthong@hotmail.com
Kirana (Bangkok,Thailand)
Kirana S.
hi all, its not info on the lads its a question, i've searched the whole net for a song they released in 1997 (forever girl) but cant find it anywhere. can anyone help? x
leanne
what about Nail?
Sheila
Nancy,

does Glen has myspace?
J
oh loved ott! me n my pal sharon used to follow them (we from Glasgow) all over the place met lods of fab people through it ... Zoe, debs etc those wee the days!!!
Julie
All the lads used 2 come up 2 my house after being out in RTE because 1 of them woz my brother and then they all soon were like brothers to me. Glen is the one who's my brother hense my surname. oh and they came 2 my school once 4 my birthday 2 surprise me. miss them loads
Nancy Clarke