If you have any other information on Matthew Laborteaux,
click here
to add it.
What Happened To Matthew Laborteaux?
Below is information other people have submitted about Matthew Laborteaux...
All information on this page are the views and opinions of the submitter and do not necessarily reflect the views and opinions of BoredAtUni.com.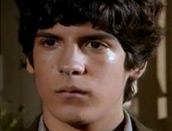 Errr.... Who? Dad in 'Little House on the Prairie'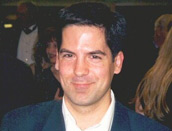 Check out Matthew Laborteaux in action...
Please note that messages containing statements regarding individuals may be removed at the request of the individual in question.
5-31-09 - According to Patrick (via a "tweet" from his twitter account a week or so ago), Matthew is living in New York. That's all I recall. I'll have to go back and see what Patricks Twitter is and post it next since i'm using iphone and don't want any crashes to lose this site address b4 I post this comment. I don't know anything else about Matthew but u can ask Patrick on Twitter if u keep it simple and nice otherwise you won't get an answer I'd suspect.
Saffron N
At age 11, I saw a handsome man who smiled just like my father. You can make all of the twisted comments you want regarding this comment, but don't we all attract to traits of people in our lives at times when life was good and secure?! Matthew Labyorteaux/Albert Ingalls embodied much of what I had dreamed of in a man for me and I am so happily married now to a man who embodies these attributes. Thank you, Matthew and to my father for showing me the attributes of what a true man is meant to be! :-)
G.K.
At age 11, my crush on Matt began its development - one of the reasons being that he smiles the way my father always did. You can make all the twisted comments you wish regarding that but the truth is that I came from a very loving family and any man I see that attracts me will be much like my father. Face it ladies, many of your first crushes have at least some attributes like a stable man in your life whether it is your father or another someone who gave you the security and love you needed at THAT point in time! Matthew, God Bless You!

G.K. from North San Diego County, CA. And love to everyone! :-)
G.K.
I have always loved LHOTP. I just recently startd taping the shows. Right now I am into Little House -A New Begining. I love seeing everyone all grown up. Willie finding love, The Engals selling their home to the Carters, And the MOST emotional of all is when Albert goes through his morphine addiction, and his getting his exceptance into medical school, and then falling ill. Boy him and Micheal Landon did their best acting in these episodes. Boy, I balled like a baby. Thats how I came to be here. I wanted to find out where some of the actors are now, and what they are doing. I wish they would make a reunion show of some kind. I know it wouldn't be the same without Micheal Landon and the others who have past. Its alot better show than most of the crap on tv today.
Sandy T.,Salem Or
Mathew Is not gay and who ever thought of that it was rude!!!!!!
sabrina
so what if he is gay? Why is that so tragic? Get a life people.
shindig
As a child I loved LHOTP. A short while ago I found many episodes on the internet and I enjoyed it again. This time I was really impressed by the acting of Matthew (Albert)and trying to find out what happened to him I found some information about him I didn`t know before. That gave me another look at the episodes about Albert and there were so many moments in it that could refer, in a symbolic way, to the real Matthew...
And you know, in a way, that seems so wrong. Like they used the story of the boy he really was.
It hurts thinking about it and I hope he didn`t suffer from it, later on in his life.

Justme
I LOVE Matthew Laborteaux!!!!! He was my first LTHOTP crush and still is and I think he is adorable. I have to say I think whoever spread those nasty rumors ought to be ashamed of themselves. I believe in Matt and he is not gay. It makes me sick when rumors get spread around about actors and actresses they're normal people like us. Nobody wants untrue or just plain rude rumors spread around about them. Matt is a great actor with tons of talent, and he will always be my first, and biggest LHOTP crush.
Ally
i think so too.
matthew, don't let anyone get to you.
whatever they say, just be you.
and you are really the greatest !!
despite all the rumours and lies, only you know the real truth. just be yourself. you're a wonderful actor, and a fantastic great guy.i know that you're sweet, funny, smart, handsome,and very sexy. i love you forever, and i really miss you, and i will be forever your fan. you truly are the most amazing, incredible, hottest, and nicest man ever in the hole wide world ! on this planet ! on this earth ! i luv u. XxX Love Always.
MatthewLaborteauxLove
i am Matthew Labyorteaux's greatest fan, and i am proud to say that i know him personally. and i know for a fact, that the rumors that you guys are spreading all over this website, are all NOT true. i know that he had certain relationships with all different kind of girls. so he is certainly Not gay. i always already knew that he isn't anyways. and i also know that he,on Little house on the prairie, as Albert Ingalls, DIDN'T die.
Laura said at one off the last films : a few years later Albert returned as Doctor Albert Ingalls. so he really didn't die. he got well, and became a doctor. end of story.
Chantal