If you have any other information on Matthew Laborteaux,
click here
to add it.
What Happened To Matthew Laborteaux?
Below is information other people have submitted about Matthew Laborteaux...
All information on this page are the views and opinions of the submitter and do not necessarily reflect the views and opinions of BoredAtUni.com.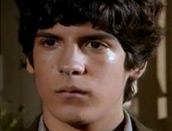 Errr.... Who? Dad in 'Little House on the Prairie'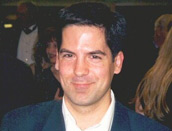 Check out Matthew Laborteaux in action...
Please note that messages containing statements regarding individuals may be removed at the request of the individual in question.
I've seen him twice recently in Pasadena ...both times with a girl who was my age - *his* age - not some twenty year old which was nice :)

I saw them at Ralph's grocery and also at dinner in Old Town - he looked really happy - laughing a lot with his cute smile and looked really nice. xxxxxxxxxoooooooooo

Oh - also - he was not "dad" on Little House, he was their son Albert! He was only a kid. Michael Landon was Pa.
Fiona B.
I saw the post about the 1982 Celebrity Softball game at Valley High School. I was there as a teen with a press pass. I did not say that about Matt but I talked to girls that wanted me to get them on the field. I think the stars stayed at the Dunes Hotel. (related to a post below about Mathew). What a cool coincidence!
MB
not sure but think he lives in New York City making movies
Shari Janoff
Hi fans!! Did you know that Matt was diagnosed and has overcome autism at a very young age!!! I am a huge supporter of his organization as I myself work with these children and has a son with ADHD. Find me on facebook if you want to connect, I plan to go public with my organization and hope to connect with Matt and his brother soon!!!
Shari Janoff
Hey, Matt, how do you make fake puke? You know for Tv? You know, on Little House when you were addicted to Morphine & had severe withdrawal. How did you puke for the show?
Andrea
There hasn't been, and probably never will be another character played better than Matt played Albert. All the other junk about him on this site is typical of the world we live in today. The very world that Little House was the direct opposite of. I will always remember the love he portrayed for his father on that show. That is something that people today find it hard to relate to. Too busy with your cell phones and texting........ God Bless You Matt..... Hope all is well with you.....
Dave
well matt, im 41 yrs old and still watch littlehouse.
kmmie
Dear Matthew,
I think you are the best actor on the planet(: I don't care what anybody says about you I will always think that you are an amazing actor!
Whether you are gay or straight it doesn't matter to me, because it's your business. Anyways, thanks for taking the time to read my comment. ~~ Kalee ~~<3
K.C. #1 Fan!
Mat u r so cute !!! I love u so much <3 did u die on little house everyone want to know love u so much hope u answer back ....!!! !!!!!
Navis medrano 13
I think that Matt is a great actor. I hear he is really nice. I have never seen a better actor than him. I love Little house on the Prairie. Albert is my favorite character. He is very talented. Matt, I hope to see you soon. :] I LOVE you!!
baylee K, age 12