If you have any other information on Matthew Laborteaux,
click here
to add it.
What Happened To Matthew Laborteaux?
Below is information other people have submitted about Matthew Laborteaux...
All information on this page are the views and opinions of the submitter and do not necessarily reflect the views and opinions of BoredAtUni.com.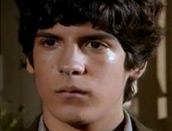 Errr.... Who? Dad in 'Little House on the Prairie'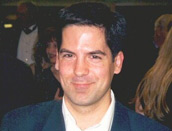 Check out Matthew Laborteaux in action...
Please note that messages containing statements regarding individuals may be removed at the request of the individual in question.
Blake
I have always thought Matthew "Albert" was so hot and sexy. He's older than me but looking at images of him on Google remind me how beautiful he is. I'm a guy so if he is gay then that is perfectly fine with me, I wish I had a chance.

Hell I'd love to meet him and the girl who played Nellie, I loved that little bitch. She was awesome.
Blake
Hi, Matt was and is simply handsome, I understand he's single and gay.... Is this right??
june
I am a huge Matt Labyorteaux fan, and would like to mail a photograph for him to autograph. Does anyone know where to send it to?
question
Matt is still acting doing voice overs and yes still Single! He had a recent interview with the whole cast on Kathy and Hoda in April!
Shari
Hi.. I have been a fan of Matthew since I was a kid, and YES he played 'Pa' in Ma and Pa's flashbacks to their childhood on 'Little House' and also played Albert their son later on... he was also in some after school special's and another saturday morning tv show called 'The Redhand Gang'... not sure how many episodes of that particular series there were, but where I lived at the time I only saw a few before it was 'gone' and i have never again found it, i would like to see it again one day tho' :) anyway.... i really liked him and I hope that he is doing well and is happy.
Gianna
Actually when "Ma" is talking about their anniversary and how she met "Pa" in the flash backs when Ma and Pa were kids and first met,they brought Matthew in to play Pa as a boy. I always read that Michael Landon liked him so well that he decided to bring him back as Albert. here and there,including M.L. own daughter Leslie,she has played 2 or 3 characters on the show. I don't care, I still love it.
gee
I have always been a fan of yours and patricks loved when you were on Little House some of you might not know this yes Patrick and Matt are brothers but Patrick also played on Little House as Lauras friend first then became Alberts friend when they lived in the ciAndrew Garvey (Alice and Jonathans son)
Melinda Davis, Nettie, WV
matthew laborateaux war echt toll als albert kann mir einer sagen ob er in der serie murphium nemen wolte
aileen
did he play charles as a child in a previous episode? then he played albert ???? 20/10/12
mags