If you have any other information on Matthew Laborteaux,
click here
to add it.
What Happened To Matthew Laborteaux?
Below is information other people have submitted about Matthew Laborteaux...
All information on this page are the views and opinions of the submitter and do not necessarily reflect the views and opinions of BoredAtUni.com.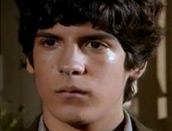 Errr.... Who? Dad in 'Little House on the Prairie'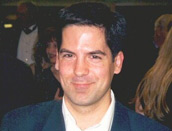 Check out Matthew Laborteaux in action...
Please note that messages containing statements regarding individuals may be removed at the request of the individual in question.
According to wikipedia (is it credible?) : He was diagnosed as being autistic, and experts told his parents that Labyorteaux might never lead a normal life." An article in People magazine from 1978 said he was thought to be fully autistic for the first five years of his life.

Labyorteaux is a skilled video game player. In October 1981 he finished in tenth place for Centipede at the Atari, Inc. world championships. In April 1982, he became the United States Pac-Man champion at a People-sponsored tournament, with a score of 1,200,000.

In 1992, Matthew and Patrick (his brother, both were adopted) founded the Youth Rescue Fund (currently partnered with Los Angeles Youth Supportive Services), a charity organization that assists young people in crisis, and they have since engaged in fundraising for youth shelters across the U.S. This organization no longer operates.
Steve
I grew up watching Little House & yeah, I thought Matt was rather cute(I mean, I'm about his age & I thought the guy who played Almanzo was rather "Old"-lol) My brother also was a child actor who great at video games so I think they would've gotten along (He's now into restoring old VW buses in his spare time) Anyway, Matt was a fine actor & I'm glad to see he's doing well :-)
Robyn
I worked with your mother, Frankie, at California Bank in the early 50's.If you can give me any info about her I would appreciate it. Email ..... tillparker@aol.com
Stella Parker
Albert Ingalls Cool !!!!!!😃😄😉
Aileen
I often watch repeats of Little House on the Prairie and think, what a wonderful and truly bunch of talented actors and actresses they all were and are.
JLH
How did he overcome autism? That's a story that needs to be told, to the World. He probably doesn't know, but his parents do.
Sharen
The info I have is to tell you all to get a life. He certainly has one and it will never include dreaming whackos. He is not a sodomite homosexual and would like to be left alone. Trust me I know.
Non Sodomite Dude
Yes, I'm not the only chick that is in love with Matthew, but I am afraid to meet him in real life. I read so much gossip online about Matt, like he is very ignorant, mean & could care less about his fans. That for one explains a lot why no fan will ever get an autograph from him. And what scares me the most is the talk that Matthew having a criminal record in California & that he orders prescription medications a lot, by deliberately misspelling his last name. Matthew's birth name is Labyorteaux. I'm in love with him :-(
Matthewsgirl
What happened to Matthew Labyorteaux? Well, he became one of the sexiest men alive .. and is still waiting for us to meet and fall in love of course! I remember writing letters to Matthew during his run on "Little House", not being able to resist a compliment or two on his good looks! We were born the same month and year -only days apart. I do have to admit I get a little excited and somewhat happy inside just thinking that Matthew could be gay, as I am a gay man myself, who has admired him since his days as a child actor. Even more thrilling is the thought that he could one day see this!.... Hey Matthew- Will forever love u man!!
anonymous
I'm 15 years old and have a brother with the same form of autism. I'm from Belgium. My mother has see little house on the prairie when she was little.
I have see LHOP a week ago.
I want to know how he has overcome his autism, because my brother has a severe form.
He don't like to talk with sombody.
I want he overcome his autism.
How?

M
M