If you have any other information on OTT,
click here
to add it.
What Happened To OTT?
Below is information other people have submitted about OTT...
All information on this page are the views and opinions of the submitter and do not necessarily reflect the views and opinions of BoredAtUni.com.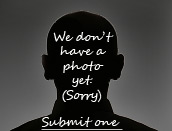 Errr.... Who? Boy-band
Did you know...? You can download MP3s by OTT for only 16¢ (10p) each? It's easy - just click here!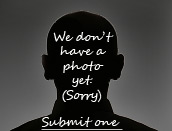 Please note that messages containing statements regarding individuals may be removed at the request of the individual in question.
Oh I miss the ott days, those days were the best days of our lives, we used to have some laugh. Hi Alan if u still come on here, hope you remember me and jackie(c). Ha ha. Where do you do kareoke? We'd love to go and see you.xx
Michelle&Jackie - Dublin
no info really but wanted to get in touch with you (Jules) got your message what a laugh how are you these days whats going on in your life ? are you still living at home ? are you married ? children ? get back in touch via email if poss ? suzannemichelle@suzannemichelle.wanadoo.co.uk xx be nice to chat about the past and whats happened in your life in the last few years ?
suzie & lou (dreamteam)
Wow just happened on this website by chance!-i was so crazy about OTT when they were around! I used to rip up Boyzone posters cos i wanted everyone to like OTT instead! Alan if you start going solo there will be plenty of old fans there to support you!! Ps. When i got their autographs..they ROBBED MY PEN! ;-)
Dee
Hey Suzie Hey emmalou
Long tme no speak, Hope you are both well and lifes treating you good ;)
Those were the days werent they, We were on the verge of becoming alchogolics I think haha
man that was weird seeing you both onnb here, My friend just found it by mistake, and i only found out recently she ever liked OTT so I re lived some of our times with her, Not the time we went to wales for the video shoot though hahaha
awww take care girls missed ya loads :(
think of you both with fond memories :(
Jules xxxxxxxx
Jules (dreamteam)
Hello...
Hello to all you crazy people who have written in about OTT. Hello to my gorgeous Best friends Bec & Katie Davies whom I met following OTT all those years ago! Man we had a blast!!!! Bec & Katie I officially love you both & can't wait to visit you next week! Big love goes out to Nola, Douster & Sazzie (wherever you are!) Big love to Angie (whom I affectionately call Mummy) Anyone wants to talk OTT mail me at tractor_girl03@yahoo.co.uk
OTTing were the best days of my life, we certainly lived the dream.
Much love & respect to boys & my girls...
MWAH!!!!!
XXXXXXXXXXXXXXXXX
Kimmi!
Ok, this is my Second attempt at writing a message!! Hee hee! (wonders ~ Unless it does take over 10 days for a message to go on!!) I used to follow the band everywhere!! Being awake for 36 hours, drinking far too much and having, i'd say the best experience of my life (SO FAR!) Wouldnt have changed any of it for the world. Meeting great friends along the way who of which i still see all the time and are my bestest mates! Kimmi, Douster, Nola, Kt (sister), Mummy and tallestgirl in the world (saz - although we dont keep in contact with her!) Katie has a 2 year old son and got married in July, which i amd kimmi were bridesmaids! Nola and Douster came for the wedding and had a reunion! (not seen each other in 5 years!) How we could just go back and do it all again!! Im 25 now and last saw the lads as a group when i was 20 i think!! Saw Niall In dublin a few years back when i went over for a few days, he was working for a Printers and got a Baileys contract and a new car!! Sorry though Lou and Suzie, really cant remember you both. But can Email me at : Devoncreamtea@aol.com Take care Peeps xxx
Bec. x D x
any ex ott craves who used to travel around with the lads who remembers us love to hear from you get in touch girls xxxxx
suzie and lou (the dreamteam girls)
hey alan long time no hear glad to read your cool and that there is life after a boyband do you see or speak to the other guys and reggie(adam)as for us weve have three daughters between us so life is a far cry from our crazy craving days love to know more about how you and the guys are doing we think about our drunken nights all the time love to hear from you get back to us .xxxxxxxxxxxxxxxxxxxxxxxxxxxxxxxxxxxxxxxxxxxxxx
p.s we bet you still look (so gorgeous) we do
lou and suzie (the dream team girls)
It's all true- I did work in Trukey with my mate Ross- I still work in Vodafone -you'll probably catch me in your local Karaoke and having a laugh- did get the bus but not anymore as I have a new set of wheels - last but not least it's good to be back in Dublin - there is life after being in a boyband- jasus goin' on thirthy in November- ahh well live it up large people x.
Alan Fitzsimons
Hello folks , just came on this website by chance-and all that the other people saed is true- I'm still working in Vodafone in customer support,I'm working on a recording project and you'll probably catch me around Dublin singing in your local karaoke and having a laugh-the way life is supposed to be-ohh yeah and by the way not on the bus anymore as I got myself a set of wheels-all the best people and there really is life after being in a boyband- reality smack but it's good to be back xxxxxx
Alan Fitzsimons