If you have any other information on Matthew Laborteaux,
click here
to add it.
What Happened To Matthew Laborteaux?
Below is information other people have submitted about Matthew Laborteaux...
All information on this page are the views and opinions of the submitter and do not necessarily reflect the views and opinions of BoredAtUni.com.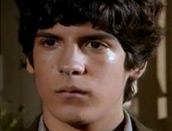 Errr.... Who? Dad in 'Little House on the Prairie'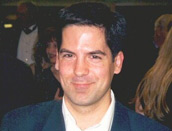 Check out Matthew Laborteaux in action...
Please note that messages containing statements regarding individuals may be removed at the request of the individual in question.
Never heard of Matthew being gay,you know people and their nasty rumors!!!Anyways...Happy Birthday Matthew...Hope you have many more!!!
Patricia
I loved Matthew in Little House, and wondered where he might be now. What a fantastic actor!
I miss you Matthew!!
cindy
I noticed at the top that the question was 'What happened to Matthew Laborteaux'. But my question is what happened Matthew Laborteaux? The majority of the postings on the site do not relate to the question.
Jazzy Itz
Matt you are the greatest. We are the same age. And I'll always remember you as my first real crush. I recently purchased the little house series on DVD and if I'm honest to myself It was because of (Albert Ingalls) you will always have a very special place in my hart no matter what you do or where you decide to venture much love
Eddie Kilby, North Carolina
i some how stumbled across this site and started ready the post,i came to the realization that there are some really bizarre people on here Mathew Laborteaux, come on people
Mike
I wish Mateo all the very best of Love Health & Hapiness. I, like so many of you out there miss my teen magazines and posters of Matt & Pat . I to wish he were in front of the cameras again but when you love some one or some thing you cant really have, you let them go with love . His eyes and smile still warm my heart. I wish I still held on to all those posters :-[ Jamie :-]
jamie from australia
Matthew Laborteaux: do YOU think Albert Ingalls really died at the end of the series, or did he live on?
kristi
why do all you people who right crap about matt,love slandering him,if hes gay it is none of our business.it is his life and we are no part of that. i wish people would grow up.and why don't you saddo's put your name are you embarrassed by your own views???
all you people who haven't put your names you need to take stock of your own lives and stop judging matt.hes a sweet guy.
davina
IM POSITIVE I SAW HIM ON A VERIZON COMMERCIAL!!!!!!!!!AND I KNOW IT WAS HIM CUZ HIS VOICE GAVE IN AWAY!!!!!!!! I THINK THE FIRST TIME I SAW HIM ON LHOTP I WAS 7 OR 8!!!!! AND NOW I THINK HES THE BEST AND THE SOOOOOO HOT!!!! I MIGHT ONLY BE 11 GOIN ON 12 I LOVE HIM AND I REALLY DONT CARE IF MY FRIENDS THINK HES THE MOST HORRIBLE PERSON IN THE WORLD OR THE UGLIEST I THINK HES THE BEST PERSON!!!!!!! MY FAV. EPISODE OF LHOTP WAS HOME AGAIN AND LOOK BACK TO YESTERDAY ALTHOUGH THEY WERE KIDA SAD I THINK THEY WERE THE BEST ONES!!!!! I LOVE YA MATT!!!!!!!♥♥♥♥
H.D.P
Matthew Laborteaux is so up my alley. He is only two years older than me and if he was my hubby I would be so thrilled. Even though I am nearly 40yr old female, I could really make him a good wife.
Queen Cleopatra