If you have any other information on Michael Deeks,
click here
to add it.
What Happened To Michael Deeks?
Below is information other people have submitted about Michael Deeks...
All information on this page are the views and opinions of the submitter and do not necessarily reflect the views and opinions of BoredAtUni.com.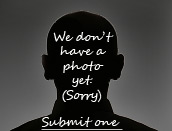 Errr.... Who? Played Swiftnick alongside Richard O'Sullivans Dick Turpin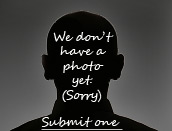 Please note that messages containing statements regarding individuals may be removed at the request of the individual in question.
No info on the whereabouts of Mike. I remember him and the Windsor Hells Angels coming to my home town of Ashburton. Got into a fight with them over a pool game. Got a good hiding, but looked after by him and the rest of the Angels ever since. Used to sing a great rendition of 'Like a Rolling Stone' in the local pub, The Golden Lion.
Gerry.
No infoe..he was always my mate..hope your.well big rock.wink..
albie..windsor hells angels
At the other end of Michael's career, I was trying to confirm if it was indeed him who appeared in a 1974 Tomorrow People story called A Rift In Time, where he played a non-speaking extra, a young gladiator boy? Quite clearly seen in quite a few scenes but just wanted to know for certain... thanks!
Shaqui
I lived in Maidenhead in 1975 & 76... I met Michael through his Brother Graham who was teaching with my then husband Phil.... I am wanting to contact Graham and Diana..... if anyone can put me in contact I would be grateful..... Yvonne
Yvonne Howard from South Australua
He was brought up in Maidenhead...lived at No 9 Lees Close. He had an elder brother (Graham) and his folks were June & Gerry Deeks. Michael was/is a big music fan and loved amongst many others, Rory Gallagher . Was educated at Reading Blue Coat School and Licensed Victuallers in Slough. I grew up in the same street and knew him for 20 years until about 1985. Don't what happened but hope he's doing OK.
Merv 451
I was an extra in Dick Turpin in 1979, with Mary Crosby, Michael Deeks and Oliver Tobias, it was a long and tiring 4 days but very enjoyable and at the end we all went to the Barge Inn in Bradford on Avon for a evenings drink. Richard O'Sullivan was drinking White Wine and Lemonade.
Bud Derrick
Have pics of him when he was filming in colney heath (herts) the cast came into the local pub for lunch. Great guy Mickey, very friendly as was rest of cast (Richard O'Sullivan Oliver Tobias to name a couple). This would have been some 35 plus years ago
diane
I adored the show and Loved Michael as Swift Nick, so much so I wrote to Jim'll Fix It twice to get the chance to ride with him as I thought he was a great looking horseman!
Never even got an answer, quite relieved about that now. :o(
Heather
I knew Mickey when I was 16 and living in Cookham/ Maidenhead. He was then, and probably still is a warm, honest, funny, and lovely human being. I bumped into him some years later at a tube station in London. I told him I missed him then and if I had the chance I'd tell him the same thing now. God bless mate.
Stuart Lovett
I am one of maries children and i am gobsmaked that some of these comments are over the internet, its none of ur business whats happening and some of u need to get ur facts right marie hasnt got a 22 month son as thats because its my sister ur talking about! what ever my mum has told u shouldnt be expolited over the internet this is a page for michael my old step dad, so please will people stop putting stuff over the internet! I found this when i was a lot younger and it had me in pieces and why is so much stuff about my younger brother on here! whats happening with him has nothing to do with any of you! unless ur part of my family which ur not the only person that may or may not have commented that has a right to should be sam, but for everyone else stick ur noses out of my familys business!!

And to the people that only commented regarding michael im not going to put anything apart from hes doing well and will let him know u asked about him..

So unless u hve something nice to say about michael dont comment because its not fair on my brothers and sisters that their privacy is being exploited on the internet!! and its unfair for if they was to ever see this or read some of the comments that has been put about my mum, they are very lucky they never had to read some of the disgusting things that i had to read when i was little! give a little respect to the children please!!!! as none of you had any thought about us why exploiting personal information over the internet!! its an invasion of privacy!! if u have a problem with my mum then deal with it with her not doing it so me and my siblings can see it or know about it!

Now I do not want to see another comment about any of my siblings or my mum or anything thats to do with anything that happened between my mum and michael if u have any respect because even if u dont like my mum thats not fair on us kids or michael to hve to read this!!! I hope now u can have some respect for my siblings!!!

p.s can please people understand i do not want broadcast my name because i would like some privacy but i had to stick up for my family especially my siblings!!
protecting my siblings!
No info, although would like to know what has happened to Mr Deeks since his disappearance from our screens!! I'm only concerned that none of you can spell properly lol....
Laura
i am friends of marie and michael, and i think that this is just another junk site trying to ruin peoples lives, firstly to the girl that says i have been happily living with michael for many years and marie is a lier!!! well i think you need to check yourself into a mental hospital as you only need to check marridges in dorset to see that marie and michael were happily married at the west bexington the manor house hotel in dorset, and as a friend of sam deeks she has not put any comments up here about her dad so stop using her name, marie and michael are still close friends and they still love there son very much, and if you want to try to say that there son isnt michaels well that just goes to show what sort of person you are as if hes not then it should be up to his dad to be the one to tell him, not fr him to read some crap online, what gives you the right to destroy his life do you have nothing better to do other than to pick on and upset a child??? and marie has not had any problems with social services far from it she is now a foster carer and has a beautiful house and adores her children including her 22 month old son from her husband andrew richardson, who is australaian and funny enough looks a bit like heath ledger funny that isnt it ???? and for any of michaels friends especially mike a lily who brought these two together please get in touch love to you from marie and michael
abigail
I remember Michael in Dick Turpin, I had a massive fangirl crush on him and had a few posters from Look In lol

It would be nice to see a facebook page for him or a twitter account. If so use my name to find me on facebook as I'd join it, hell I'd run it!

Love and best wishes to him, we all have our family dramas to contend with looking back my life could have been better too. xx
Carol Cee Marsh
Have the Dick Turpin DVDs. It was a great series. Wonder why Michael went on to marry someone who had stalked him?!
Alison
Have just bought the complete set of Dick Turpin DVD's - what a great series it was. Richard and Michael were truly fantastic in it. I know Richard is doing well now, and I hope Michael and his family are too.
Karen
Hoping this might find its way to Mike,i lived next door to him with my family.."The Davidson's" have many happy memories in particular Mike singing Puff the magic dragon to us all when we were very young,way before the Swiftnick days,my father recently informed me of your parents passing,im deeply saddened to hear this,wishing you my very best.Richard...(Ricdavidsob65@hotmail.co.uk)
Richard Davidson
I worked alongside Michael when he was filming Dick Turpin. I was only 9 years old at the time but between filming Michael was a real laugh. Just to prove I am for real if Michael or Sam reads this Dick Turpin was filmed at an old stately home in Maidenhead and then at a farm in Rickmansworth where the original Black Beauty was filmed. My dad was part of the film crew and I remember very well playing in the maze at the stately home and going to the pub just down the road. Think it was then called the shepherds hut run by Bob and Anita. Sam if you read this please leave me a message so I can contact your dad. If you are unsure I can put more details on and answer some questions so you know I am genuine. I even have the Dick Turpin DVD with me and your dad along with Richard O'Sullivan who was also great to work with. Regards Darren
Darren Knight
I'm not sure what happened to Mickey.
He used to spend a bit of time around the Maidenhead area, (Portland Arms, Windsor Castle), Friday nights we used to hang out at The Ferry in Cookham.

Sam, if you really are his son, send my regards to him. He may not recall my name, but he will recall my trike as I recall his words one lunchtime, in the Portland, when he said "I can't believe my luck", put his pint down, and ran out the pub.
It has something to do with what happened at The Ferry the previous night.
Alex
Comment removed by request.
Alison
I'm so sad to return to the site and read all the information and "stories" about some woman. I'm possitive that wasn't the intention for anything regarding Michael Deeks. For him and his family to read such a pile of ... is just not decent gesture to show show him. And I strongly believe it is disrespectful. Do your troublesome storytelling elsewhere... and Michael, if you or members of your family ever read any of this, know that there are people in the world with the heart in the RIGHT place..!
Marlene Bech
Hi Michael....just a quick note to say g'day. Have fond memories of living down the road from you in Coleshill in 1988/89 and having a few quiet ones at the Red Lion Pub and occasionally down in Old Amersham. Hope to catch up again one day....
Paul from Australia
Comment removed by request.
I'm the other woman
Please note that from now on, only information relating directly to Michael Deeks and his current whereabouts will be accepted onto this page.
BoredAtUni.com
Comment removed by request.
k l
I'm not about to give you any details on this site. Contact me on the email below.
anonymous
What is your reason for wanting to find her ?
Sam Deeks
If anyone has info on Maries whereabouts or a number to contact her please leave a message on yeahdaddyo@yahoo.co.uk
anonymous
Comment removed by request.
Meeeee
Comment removed by request.
The Pain is to much to handle.
Sadly and very unfortunate for all involved in this womans life, much of what is written about Marie is true.
Would Another2 or anyone else who has information about Marie and her location please leave a contact number.
Anonymous
April 18th... Happy birthday, Michael (if you read this). Hope to see you back on the telly sooner rather than later.
Retrobate
Comment removed by request.
The Pain is to much to handle
Does Anyone know if Marie King has ever gone by the name of Renaee?
Answers?
Comment removed by request.
aaaaaaaaaaaaaaaaaa
Marie King - Narcissistic personality disorder.

She is one nasty bitch.
I'm surprised children services have not taken her son away from her yet.
Sam Deeks
Comment removed by request.
The Pain is to much to handle
Comment removed by request.
jasmine
Comment removed by request.
Adam
Comment removed by request.
the mad cow
Comment removed by request.
Kay
hey. No Info to add. Apart from after reading the comments am saddened and Sam, I'd love to get in touch with you. If you'd like. My family grew up with Watching Michael. And my mom sure had a big crush on him. Sam i hope yr dad is well. And things with you are good. Am on face book if needed. God bless you Michael. And yr family. X x X
lady.gore.gore
Comment removed by request.
Billy Big Balls
Comment removed by request.
Anon
Bestnotsay....i need to speak to you as it is of great importance, Michael does know of her other children and I am in contact with one of them...i need help if you have any information...i know she is in Brisbane but that's about it
ahhhhh
Comment removed by request.
bestnotsay
Marie has now left her 4 year old son Kyle with Michael and flown to Australia to be with her new boyfriend, she was meant to come back two weeks ago but still has not with no contact. She promised she would come back but has not. Social services have said that her son Kyle is now a much happier boy with Michael and he is going to do everything he can to look after him and make sure he does not go into care. This speaks volumes of the kind of man Michael is and the kind of Woman Marie is, she has abandoned her own child for a random ozzy bloke, more fool him.
aaaaa
I have loved Michael since Dick Turpin!
Morwenna
I love michael deeks!
Morwenna
Who rattled your cage?, and STOP SHOUTING! i think your the pratt, and i cant write anything i like so lets all keep talking about the sad face cow........
Me over here
Comment removed by request.
dont matter
Comment removed by request.
sedgewick hamilton
I used to be best friends with Michael and his brother many many years ago. I have been trying to track him down for years now-not just so I can be in touch with him but also on behalf of his old schoolfriend from Reading Bluecoat School, Peter Jackson. Peter would also love to see Michael again. We're both delighted he's still alive and well. If anybody is able to put us in touch with Michael we would be really happy.
Diana
Gillian, if you look at the messages further down - about 4 down from yours - you'll find out he's alive and well and living in Bournemouth
Fiona
Sorry I have no information about him. However I would love to know if he is still around and above ground.
Gillian
Comment removed by request.
CL
Comment removed by request.
sarah
Comment removed by request.
jenkins
Ok, Anon. Thanks for the information. I hope things pick up for him soon, and that he keeps well.
I'm not going to enter into the argument over his ex, but I hope he find someone nice who cares for him and makes him happy.
He was gorgeous then, I bet he's still not bad looking now, for an old guy!
All the best, Michael, you gave me some happy thoughts when I was a girl!
Fiona
Comment removed by request.
unknown
So, what is the conclusion? Is Michael dead or alive? In Britain, or not?

Also, how old is he now? And does he still have the long, curly, blonde hair?!

He was my first real crush when I was 15! I'd love to know how he is and where he is and what he's doing now. Is he still acting?

Fiona M
Fiona
Comment removed by request.
Me Over Here
well well this must be maria welks we are talking about, shes gone or going to australia so i hear and micheal is having her young lad dumped on him one of 15 blokes i have heard of she has tried to bed to get there dirty slag, hope she gets whats coming to her !!!
no one
if you have any info on her yes please publish all you know, as she deserves all that is coming to her personally i hope she rots in hell !
julie
Comment removed by request.
Another2
i had the dis pleasure of meeting that horrid lady, she is nuts and a liar, dont know what she has told others but i only now of one child a little boy who she said was her only child and that she was going to spain to make films with mr deeks, and that his family loved her and thought she was wonderful, but i later found out she is a nasty nasty lady, well lady is too good word for this evil human being, she is a complete dreamer and should be sectioned as far as i am concerned, stay well away, as far as i know she uses other names so people can not find her ........... not that anyone that knows her would want to find her ....... so sorry to hear she ruined your family sam x
mary anne
Comment removed by request.
unknown
My Dad is not dead,that woman that he married is pathological liar and she stalked my Dad for three years before he even spoke to her,she is insane,she made my brothers life a living hell.Don't you dare judge Michael as you don't even know him,its all guess work and bollox so f**k off and get a life.He does not live in a 6 bedroom house believe me......
Sam Deeks
Comment removed by request.
anon
Comment removed by request.
anon
I wonder how you got this information about Michael Deeks... Please fill me in as I have searched the internet intensively for information and pics. Best regards, Marlene
Marlene Bech
Comment removed by request.
another
What happend to Michael deeks who Played Swiftnick in the itv series of Dick Turpin with Richard O,Sullivan from the Late 1970s Last Known Acting Roll 1986
andy cadle